Junior Genre Sticky Back Signs (Custom Selection)
Product Code: #INT_C7859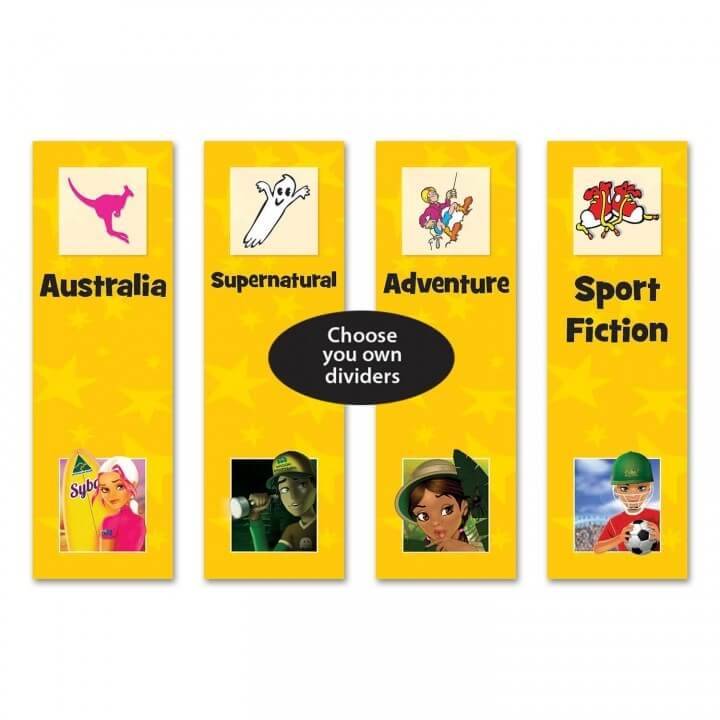 Description
Specifications
These adhesive Junior Genre Sticky Back Signs are designed to highlight popular genre collections in your library.
Subjects include: family & relationships, historical fiction, mystery, humour, fantasy, adventure, science fiction, sport fiction, LGBTQI+, horror, supernatural, crime, animal stories, war, school stories, diary stories and Australian stories (or New Zealand stories if ordering from NZ).
Additional genres are available upon request.
This product includes:
One adhesive 245mm x 75mm Junior Genre Sticky Back Sign
For best results apply these sticky back signs to our Acrylic Collection Dividers (sold separately).
Junior Genre Sticky Back Signs can also be purchased in a set of 16. Please select Junior Genre Sticky Back Signs Set of 16 from the product options below.
Product Options: