Junior Genre Slimline Sticky Back Signs (Custom Wording)
Product Code: #INT_C7867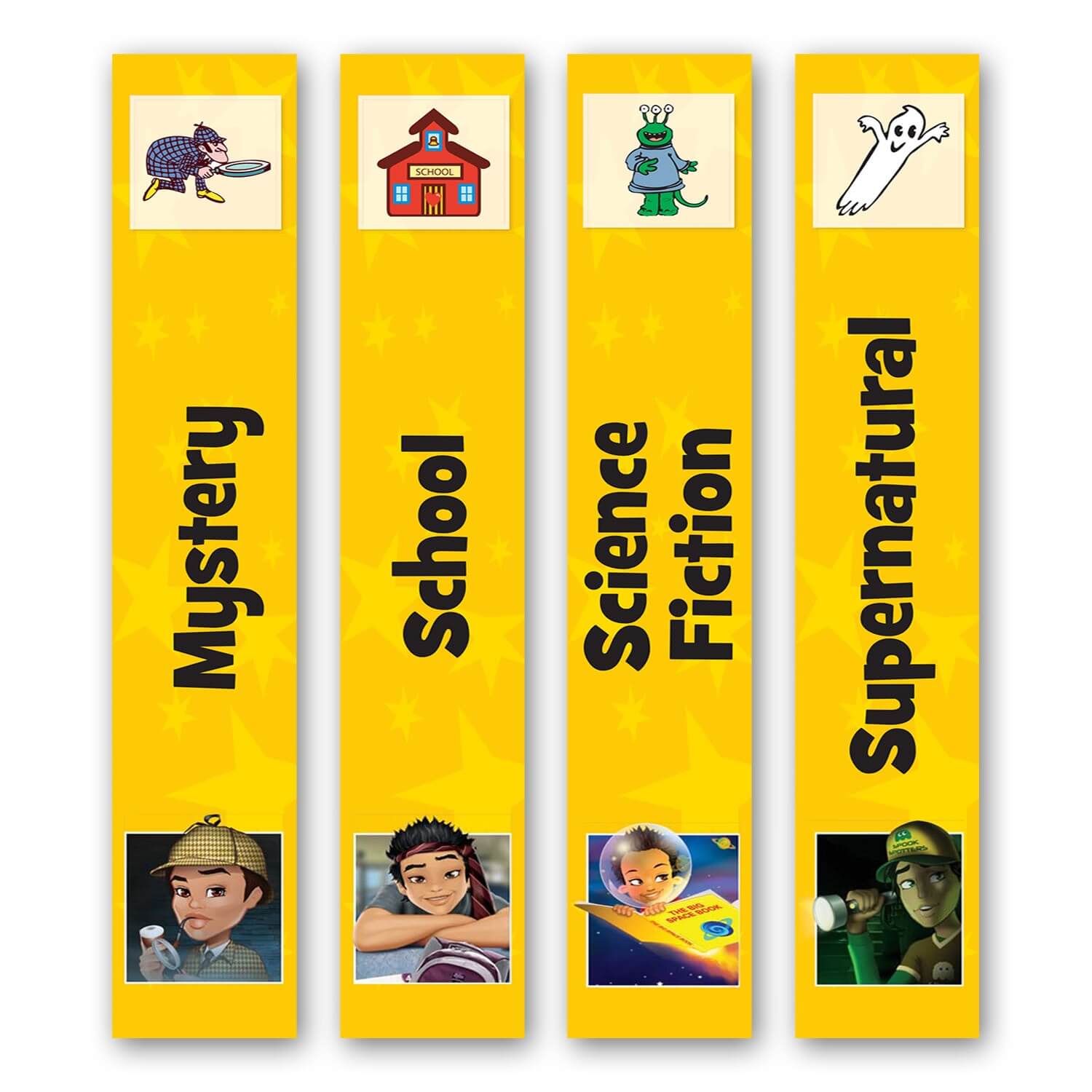 Description
Specifications
These adhesive Junior Genre Slimline Sticky Back Signs are perfect to highlight unique genre collections in your library.
Choose your own wording by specifying in the text box below. Please also specify the spine label image you wish to have on the divider. For example: Ghost Stories (Supernatural Label Image).
This product includes:
One adhesive 210mm x 40mm Junior Genre Slimline Sticky Back Sign
For best results apply these sticky back signs to our Slimline Acrylic Dividers or Mini Acrylic Dividers (sold separately).
Product Options: