Welcome to the Library Banner (Custom Wording)
Product Code: #INT_7730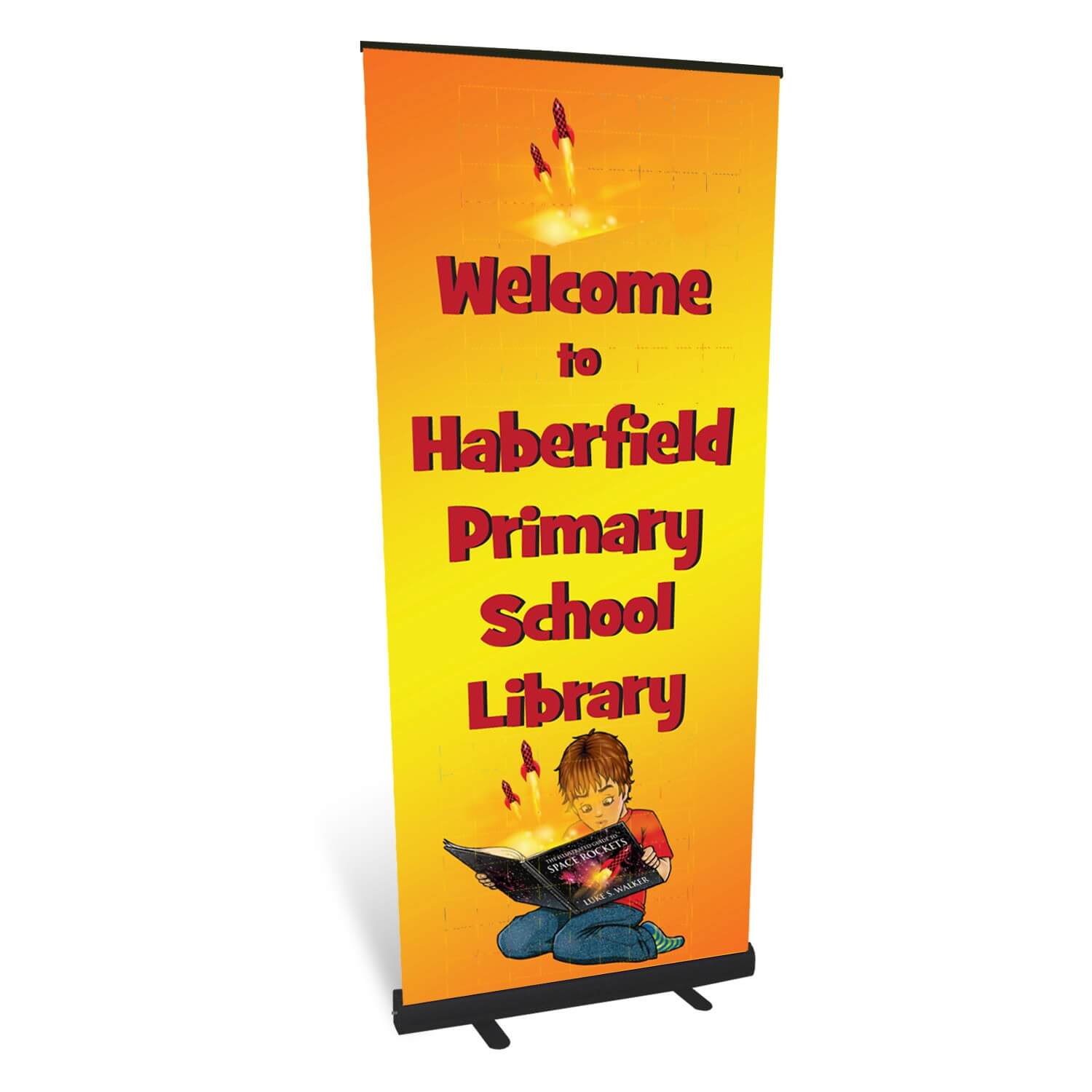 Description
Specifications
This product includes one 850mm x 2000mm freestanding roll up banner.
This product is supplied as per example design with your choice of custom school name or school library name. Please specify custom wording in the text box below.
This portable roll up banner can be positioned in any part of your school or library and rolled down and stored in bag (supplied) when not in use.
This product includes:
One 850mm x 2000mm Welcome to the Library Custom Roll Up Banner.