Wall Mounted Front Facing Display
Product Code: #INT_073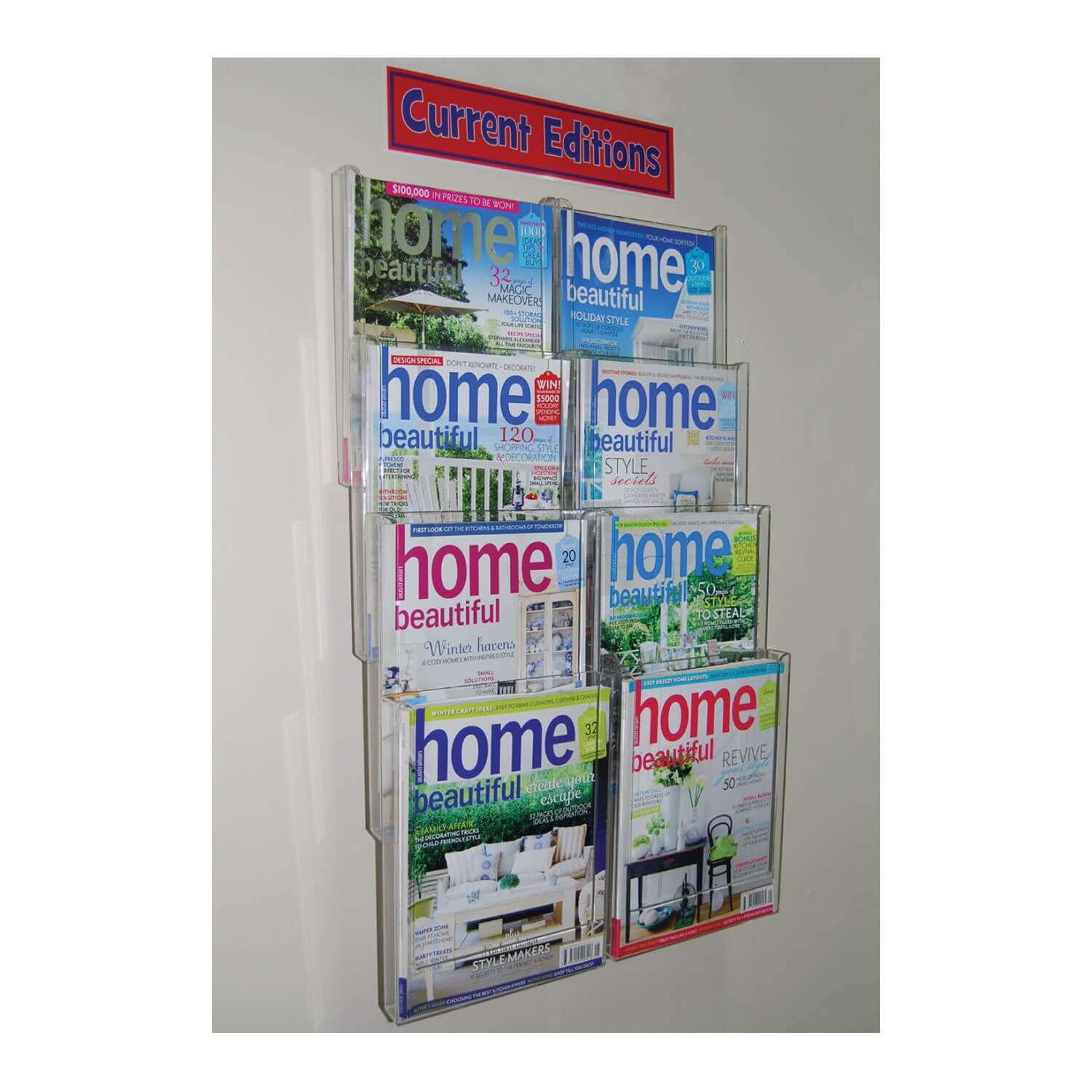 Description
Specifications
This Wall Mounted Front Facing Display is perfect for spare wall space or bay end displays.
Each wall mounted display includes a set of 8 A4 sized acrylic holders that can take books or a collection of magazines up to 2.5cm thick.
Displays are easy to assemble with 2 screws securing the display in place. Total display size is 450mm x 750mm. Bottom holder sits 125mm from the wall or bay end.
Combine displays to make a New Books section or a Magazine display.
This product includes:
One Wall Mounted Front Facing Display