Types of Text: Informative Wall Graphic
Product Code: #INT_9429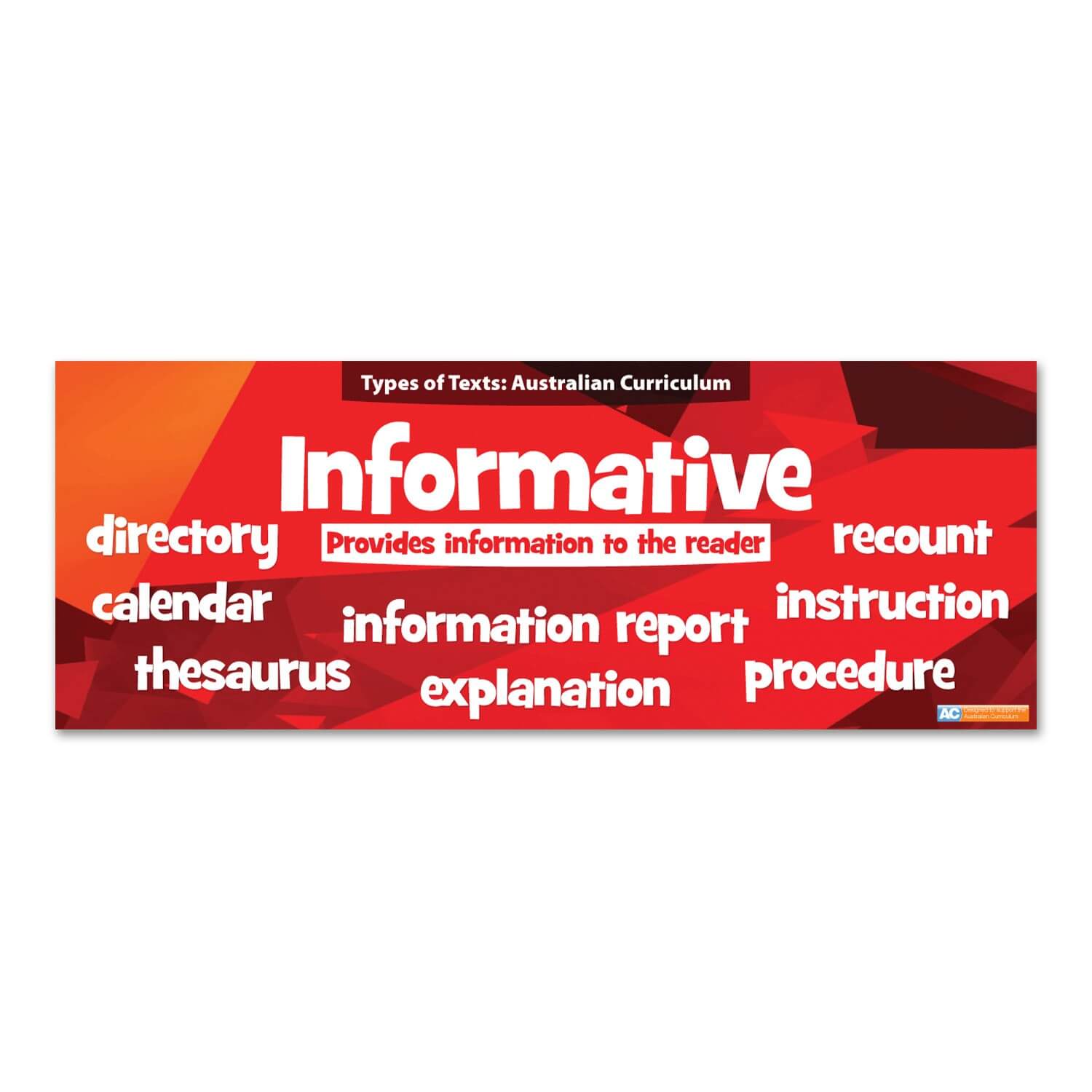 Description
Specifications
This Informative Text Type Wall Graphic can be used in your school foyer, library or classroom as a visual reminder of the types of texts in the Australian Curriculum.
This wall graphic measures 600mm x 1600mm and can be positioned on any smooth surface including painted walls, windows and circulation desks.
Wall graphics are removable and reusable (retain backing paper for storage).
This product includes:
One 600mm x 1600mm Informative Text Type Wall Graphic
Also available as a set of three.
Product Options: