Successful Learning Strategies Posters - A3
Product Code: #INT_478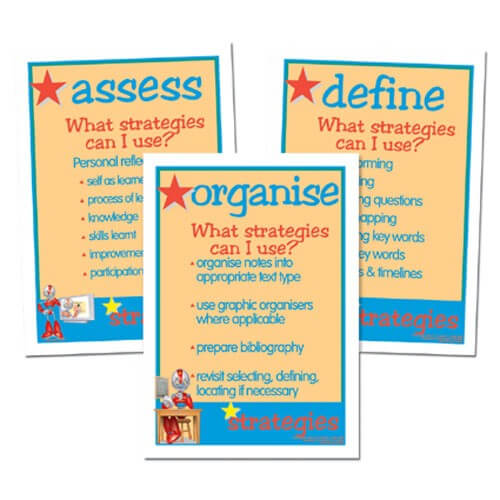 Description
Specifications
This set of 7 laminated A3 Successful Learning Strategies Posters will be an excellent visual addition to your library.
This set of posters includes a title page followed by, define, locate, select, organise, present, assess. (assess can be replaced by 'evaluate' if required)
This set lists strategies which can be used to successfully complete the information skills process.
This product includes:
One set of 7 laminated A3 Successful Learning Strategies Posters
Product Options: