Stay Safe Keep Your Distance Wall Graphics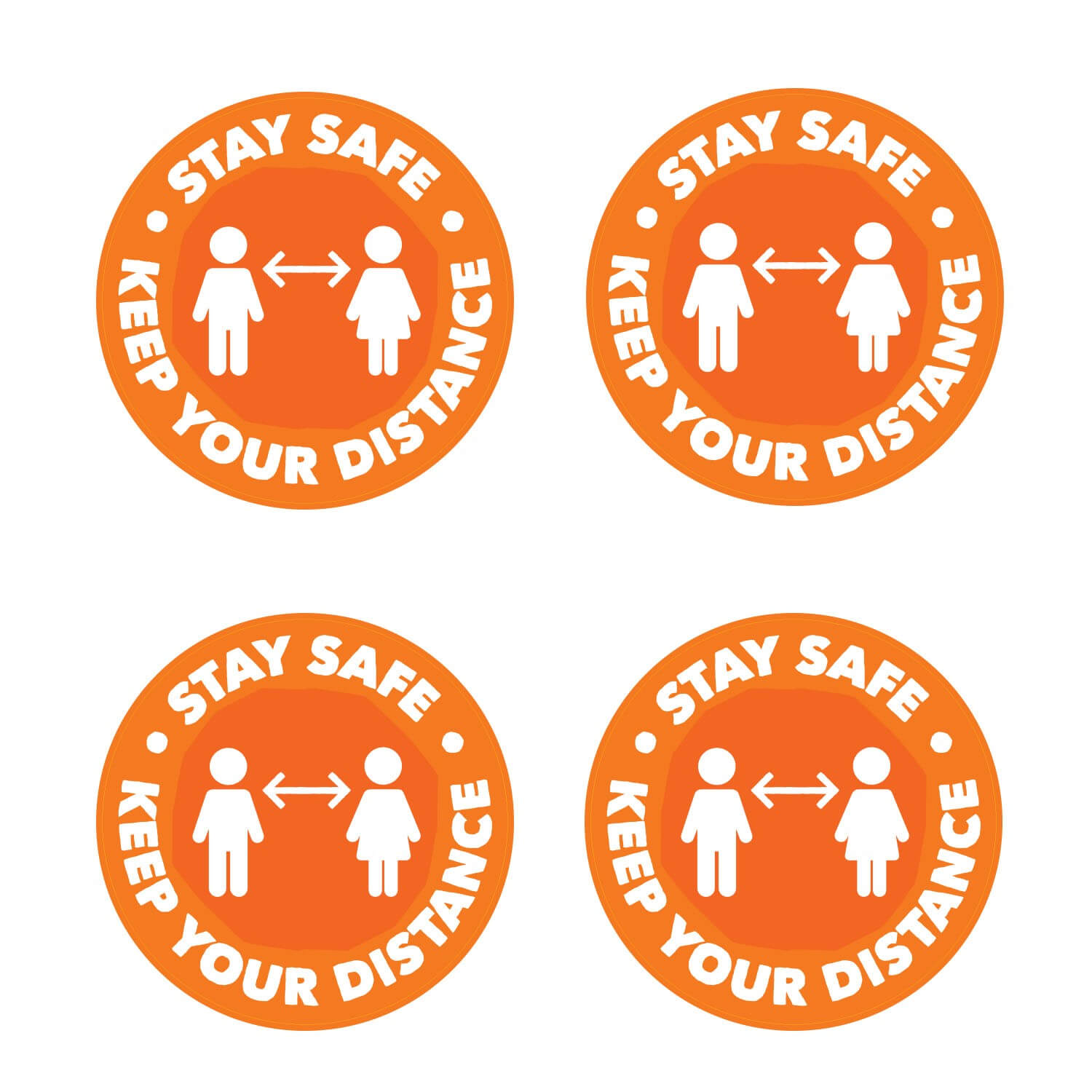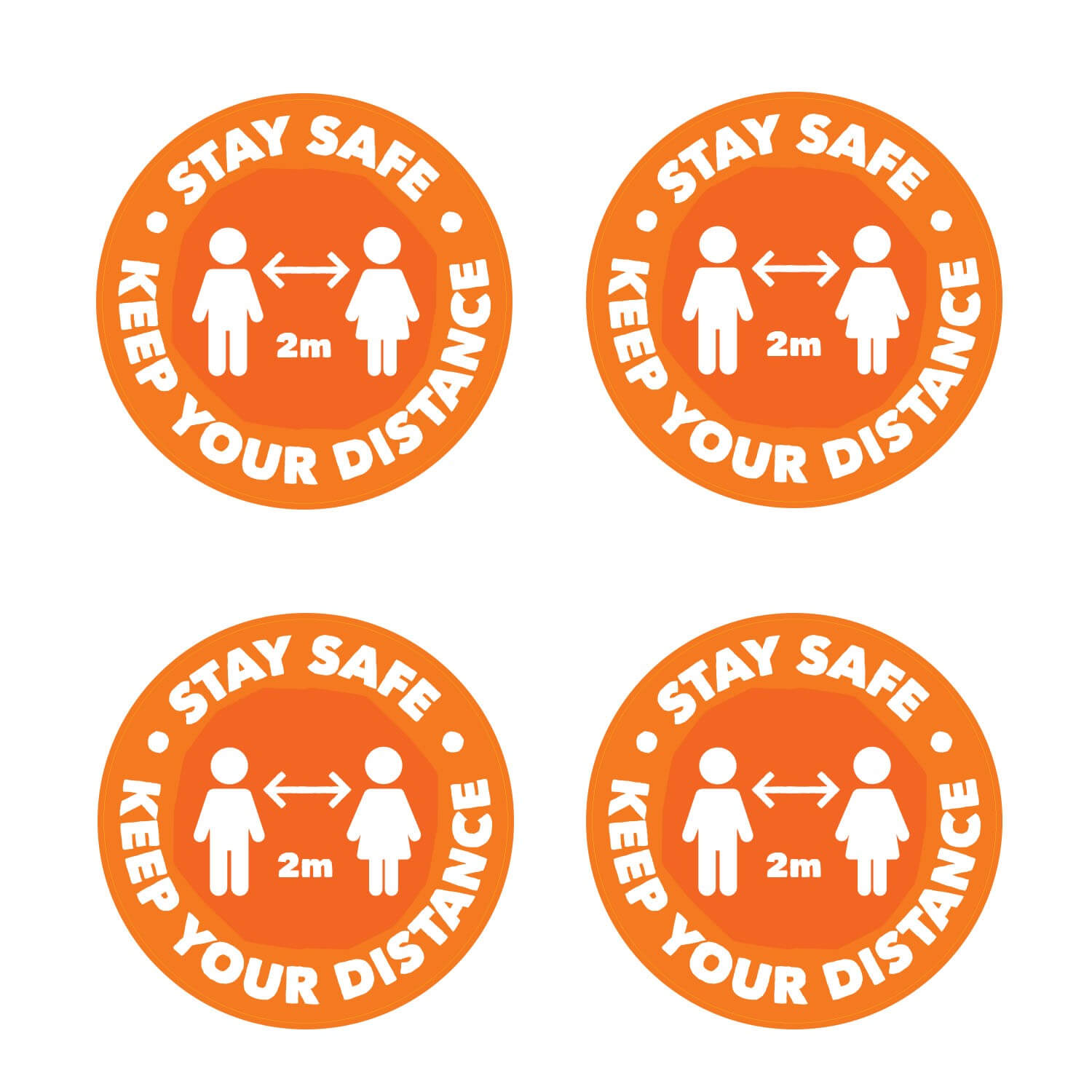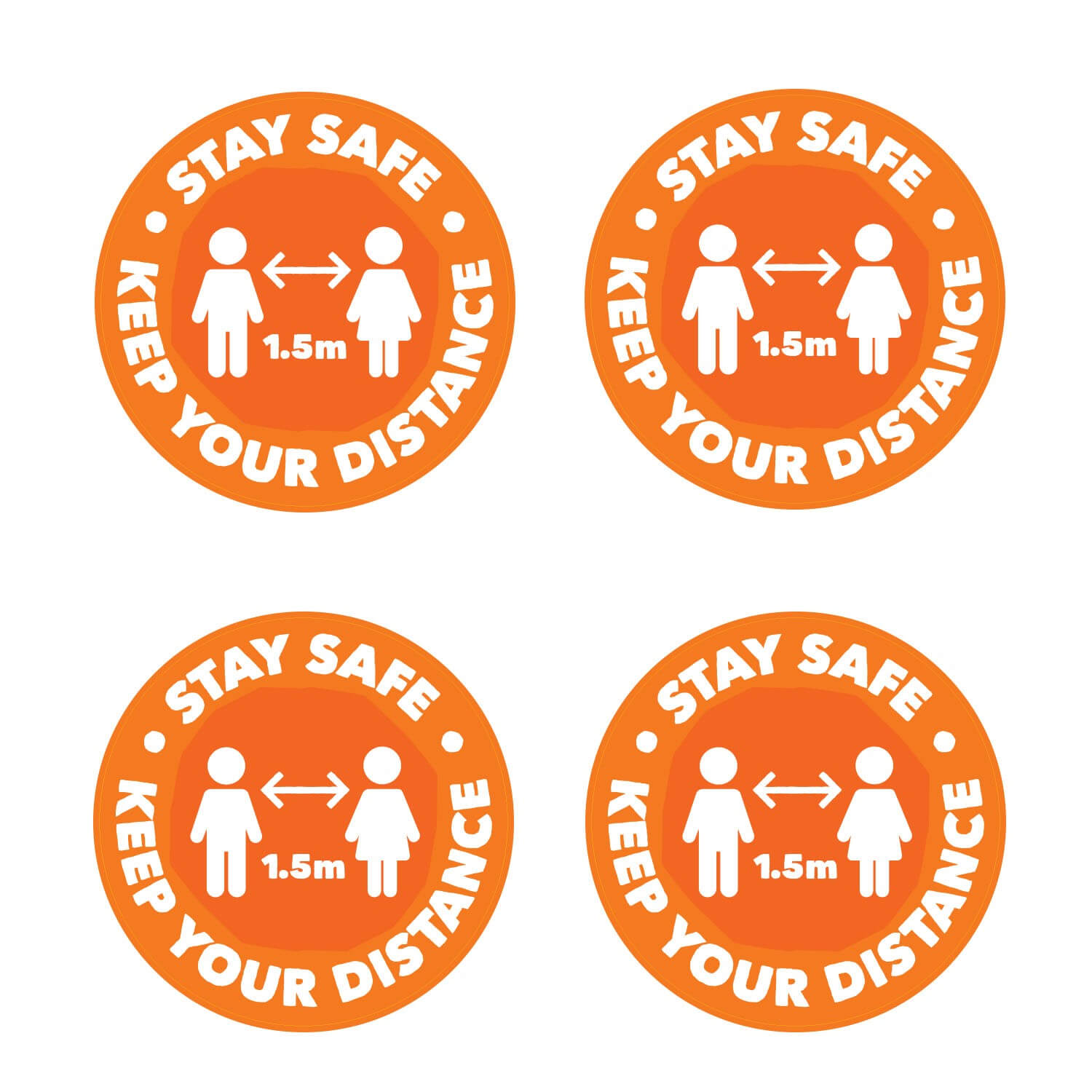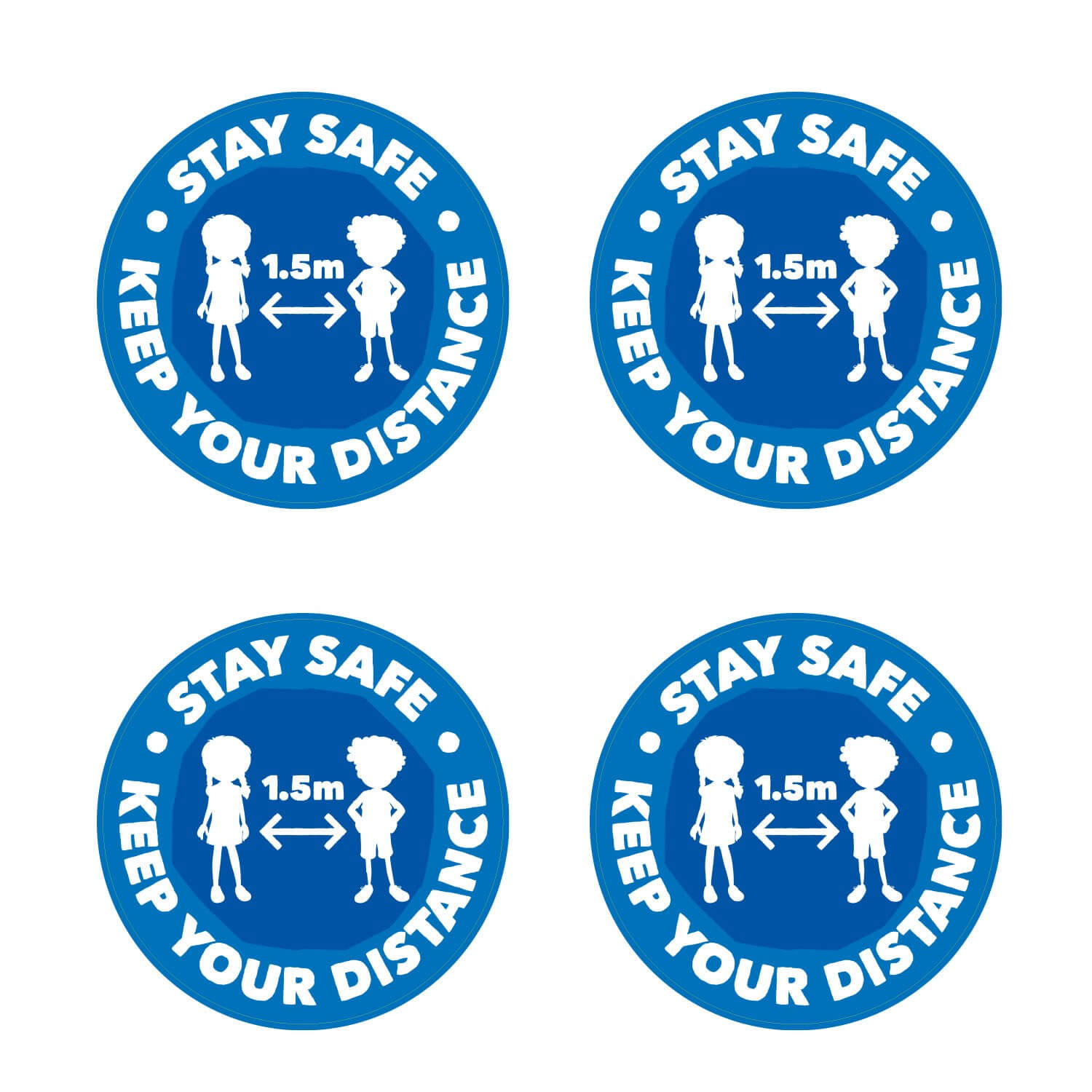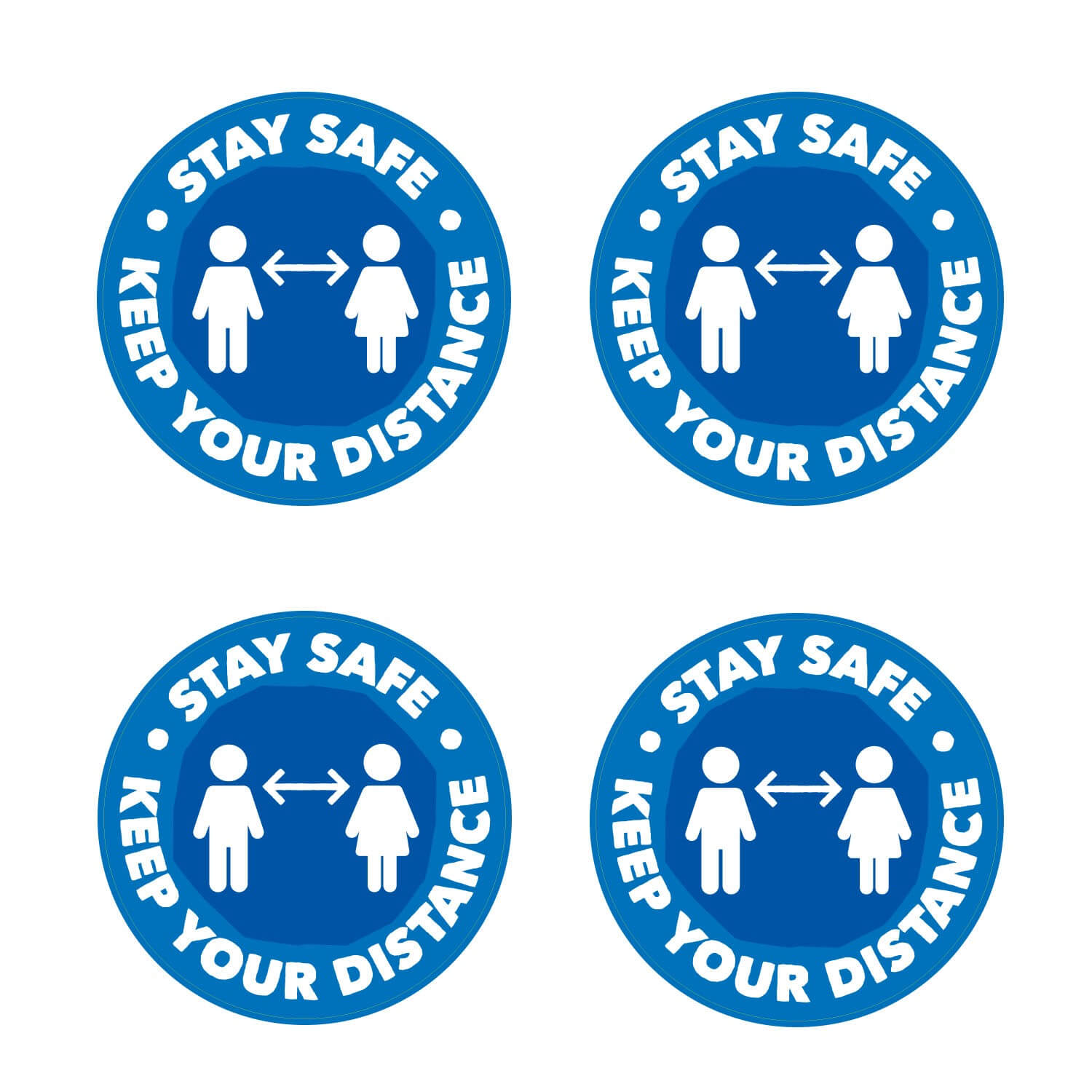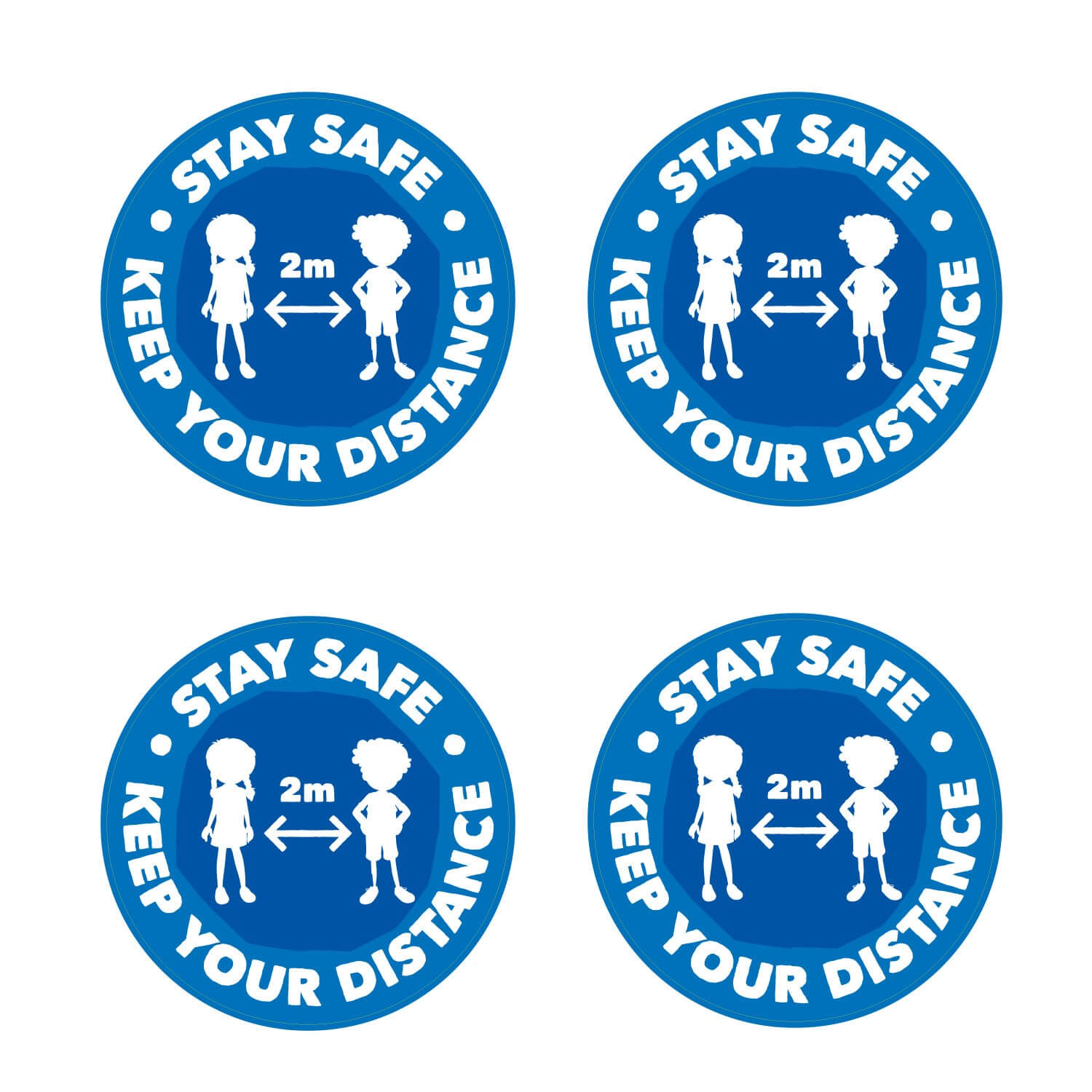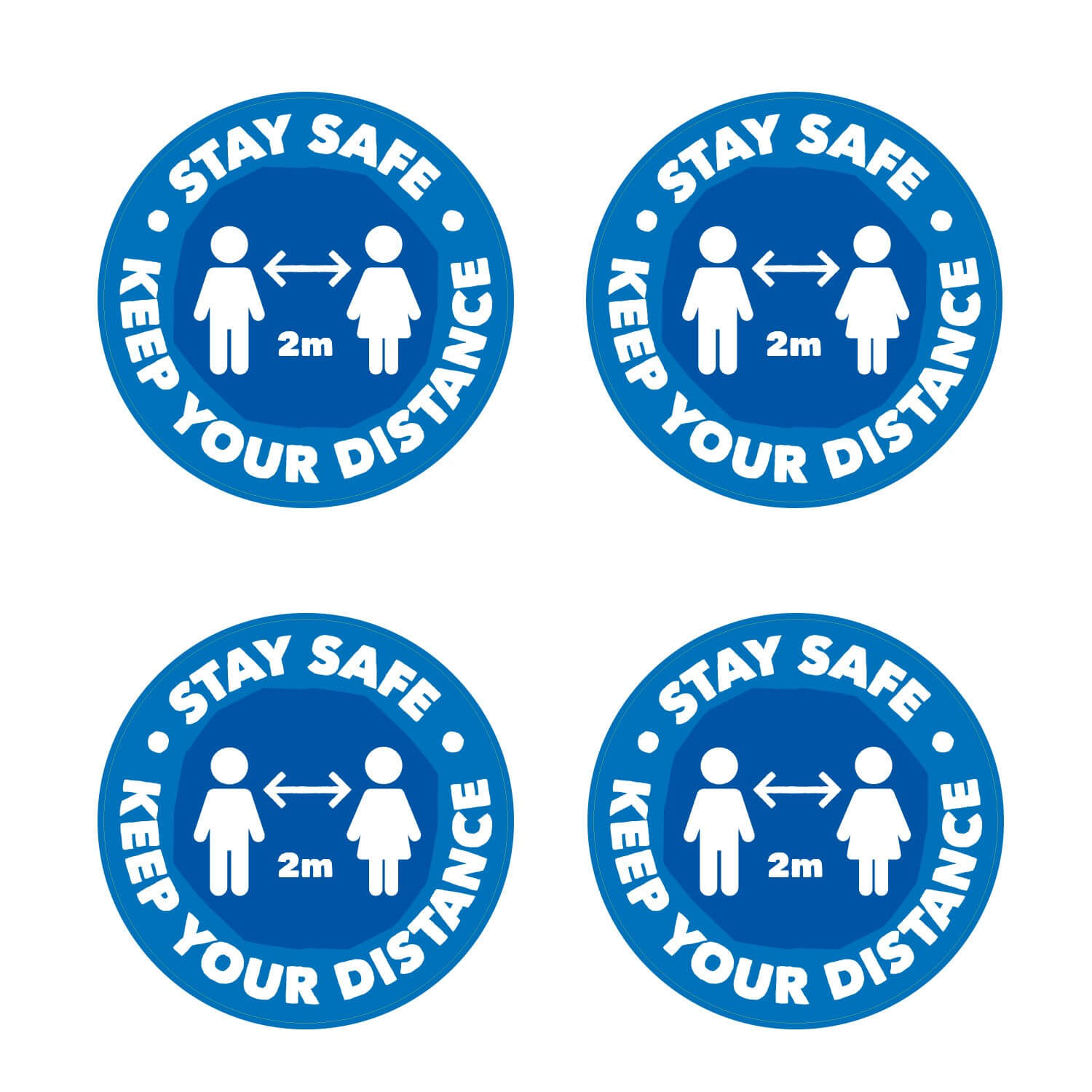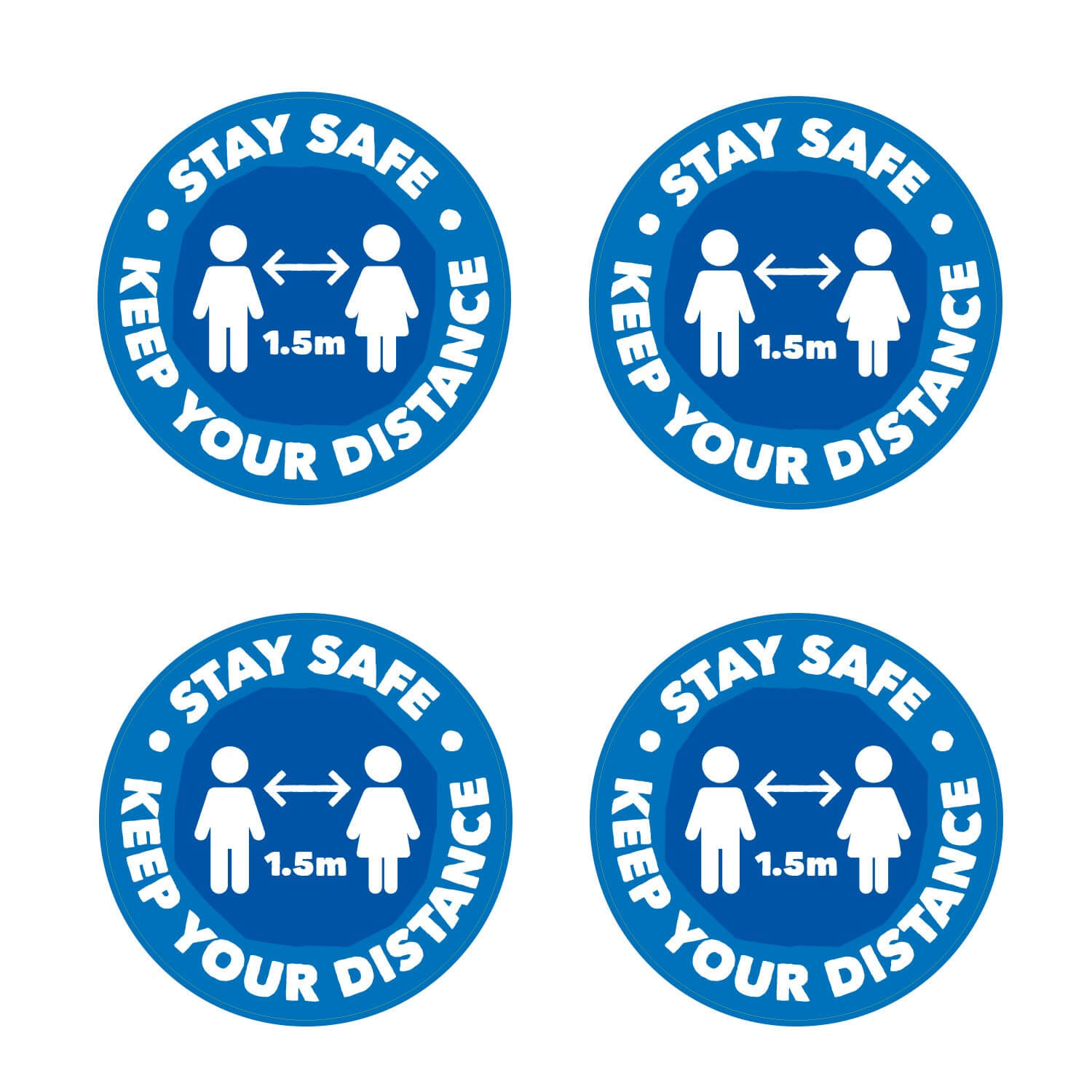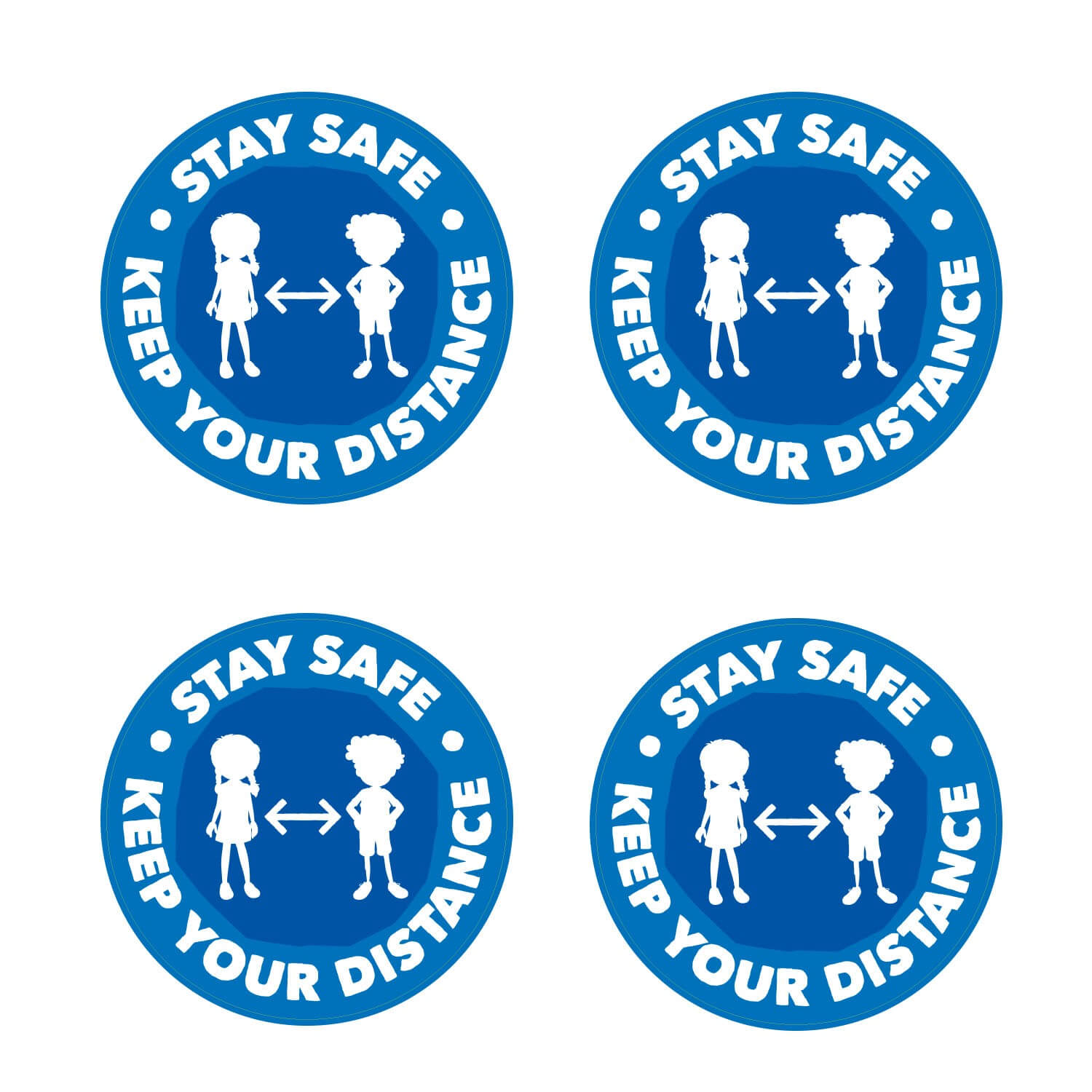 Description
Specifications
This set of 4 'Stay Safe Keep Your Distance' Wall Graphics will assist your School, University, Public Library or Business to promote social distancing within your indoor and outdoor spaces.
Our Wall Graphics are printed on adhesive material making them best suited to smooth surfaces including painted walls, windows, circulation desks and bay ends.
Wall graphics are removable and reusable (retain backing paper for storage).
Each sign measures 325mm in diameter and is available in your choice of two colours (Blue and Orange) and two designs. Please contact us for custom size and colour options.
This is available in two designs:
Product Options: