Brushed Aluminium Starter Pack
Product Code: #INT_9219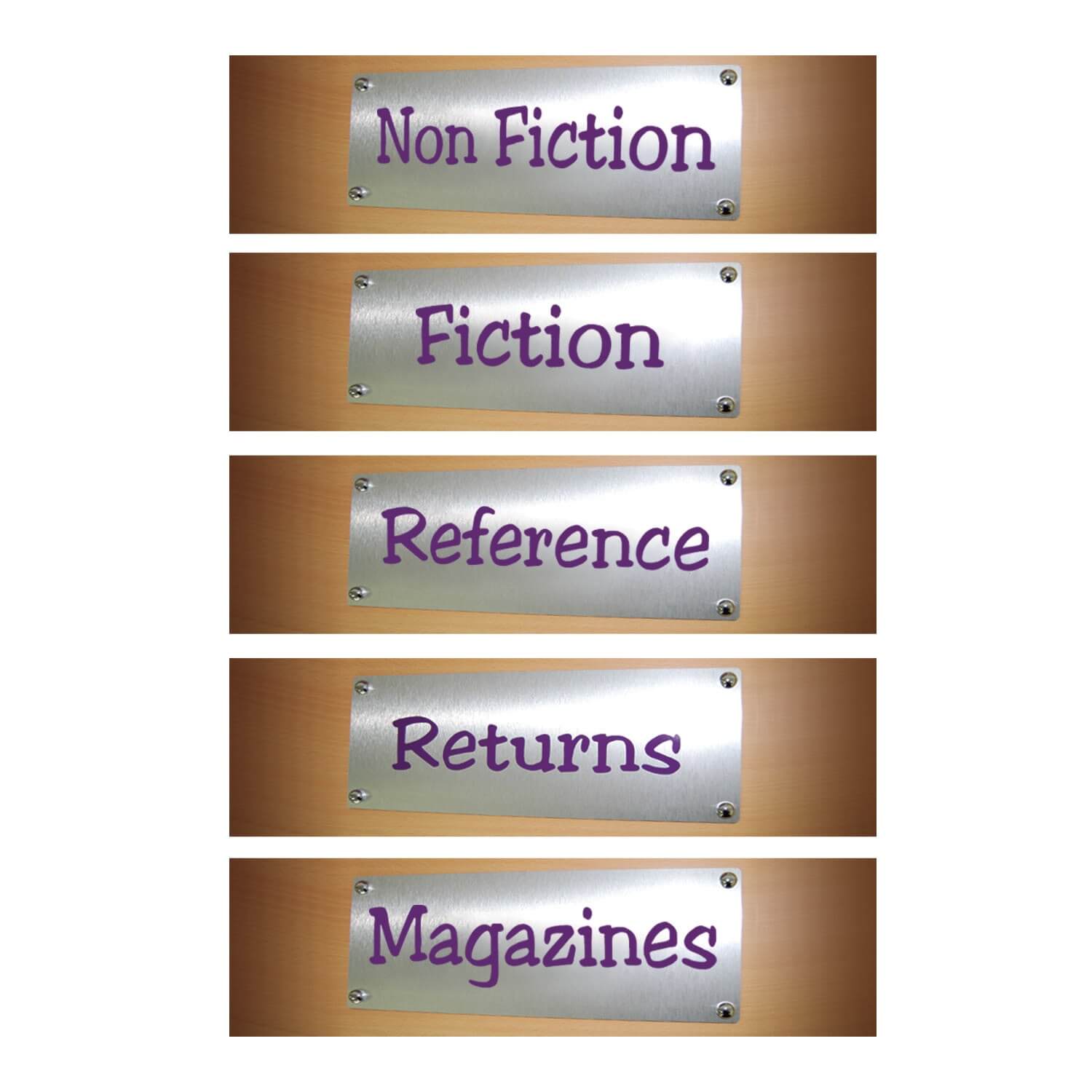 Description
Specifications
SAVE 15% off RRP when you purchase this starter pack (discount shown below)
This Brushed Aluminium Starter Pack is a perfect way to start your library signage - all major sections will be professionally signed.
This starter pack will assist your users to find their way around the library effortlessly.
This Starter Pack includes:
Five 150 x 380mm Brushed Aluminium Signs with Jester Font (choose your vinyl lettering colour)
Five sets of Silver Screw Caps to hang each sign or five Adhesive Sign Holders.
Signs include Fiction, Non Fiction, Returns, Reference and Magazines
Available in a range of vinyl lettering colours to suit your library.