Single Colour Non Fiction Combination Set 22mm
Product Code: #INT_207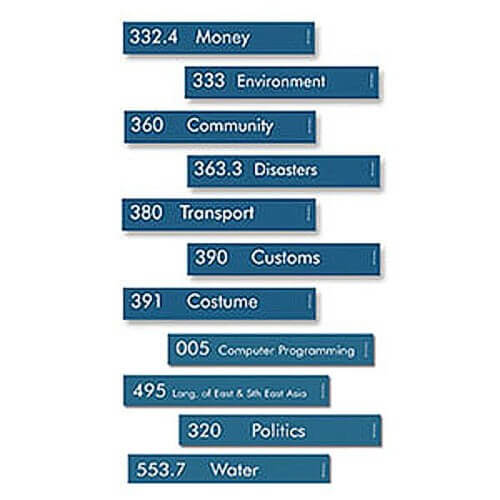 This set of 252 22mm Single Colour Non Fiction Combination Shelf Labels is designed to coordinate with Syba Signs classification posters.
These Shelf Labels are designed to be displayed in Syba Signs 26mm Shelf Label Holders (sold separately).
These labels are suitable for large collections, high schools and public libraries.
This Single Colour Combination Set includes:
Product Options: