Single Colour Basic Shelf Label Set 17mm
Product Code: #INT_1212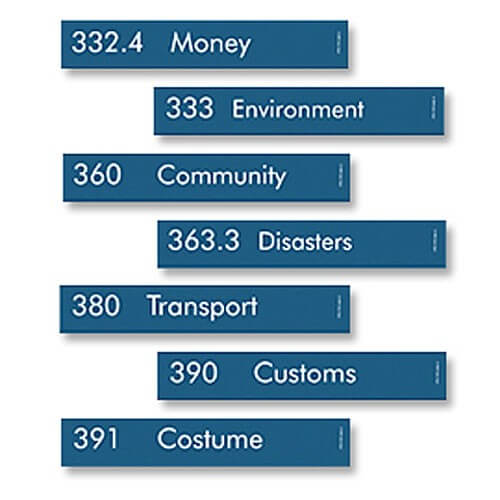 Description
Specifications
This set of Single Colour Basic Shelf Labels 17mm includes 112 popular subject labels from 000-998.
These shelf labels do not include a graphic and are single colour design (please select a colour choice below).

For a full list of included labels please view our Basic Non Fiction Shelf Label List.
This product includes:
One set of 112 17mm x 160mm Single Colour Basic Shelf Labels
For best results display these laminated signs in the Syba Signs Shelf Label Holders (sold separately).
Product Options: