Shelf Display Frames - A4
Product Code: #INT_94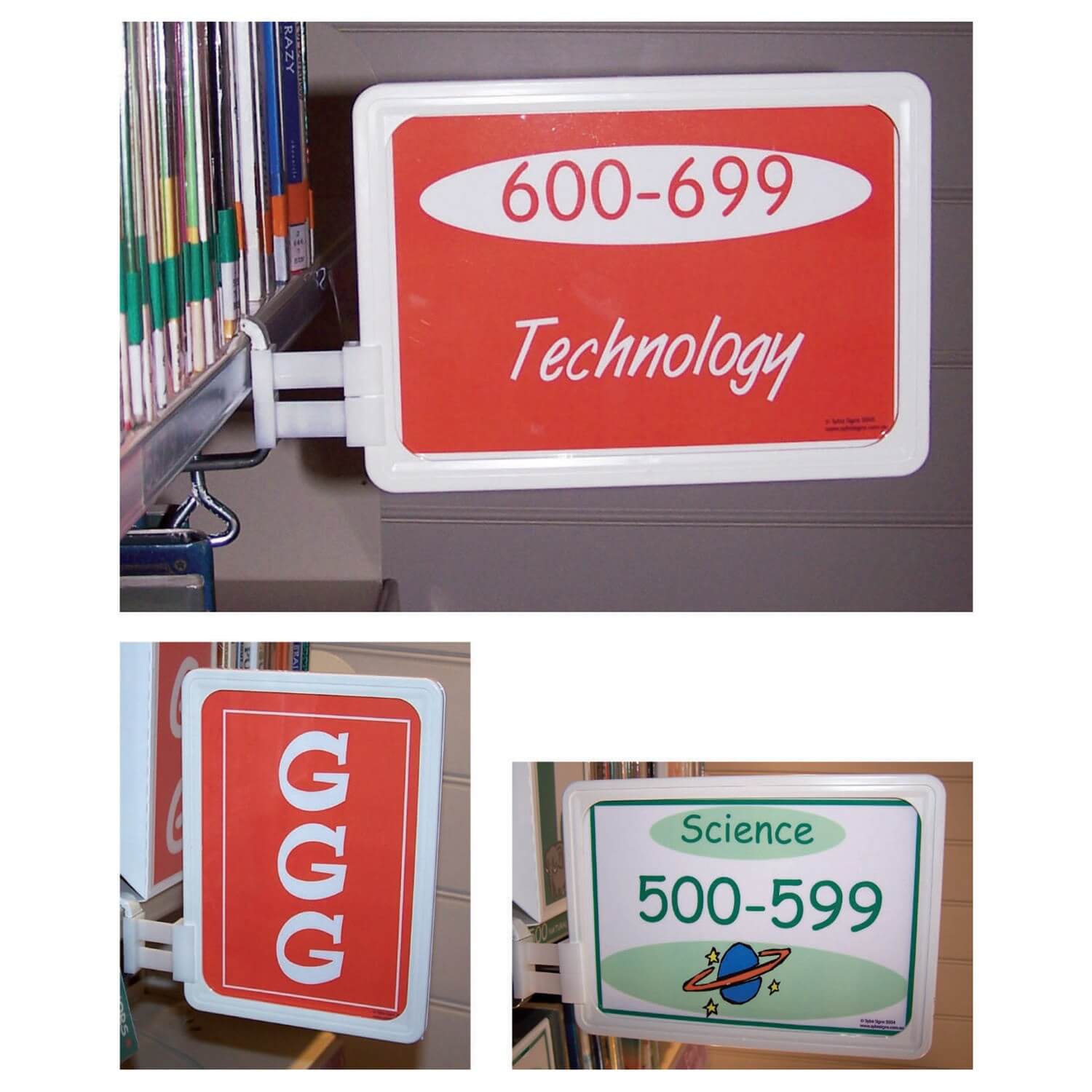 Description
Specifications
Use these A4 Shelf Display Frames to maximise the visibility of your library signage. Laminated signs slip in to the frames which can be displayed in Portrait or Landscape format.
Display Frames attach to your shelves or bayends via metal clamps and flexible adapters to ensure durability of your frames.
Shelf Display Frames are sold individually.
Product Options: