Senior Genre Shelf Labels 17mm
Product Code: #INT_7779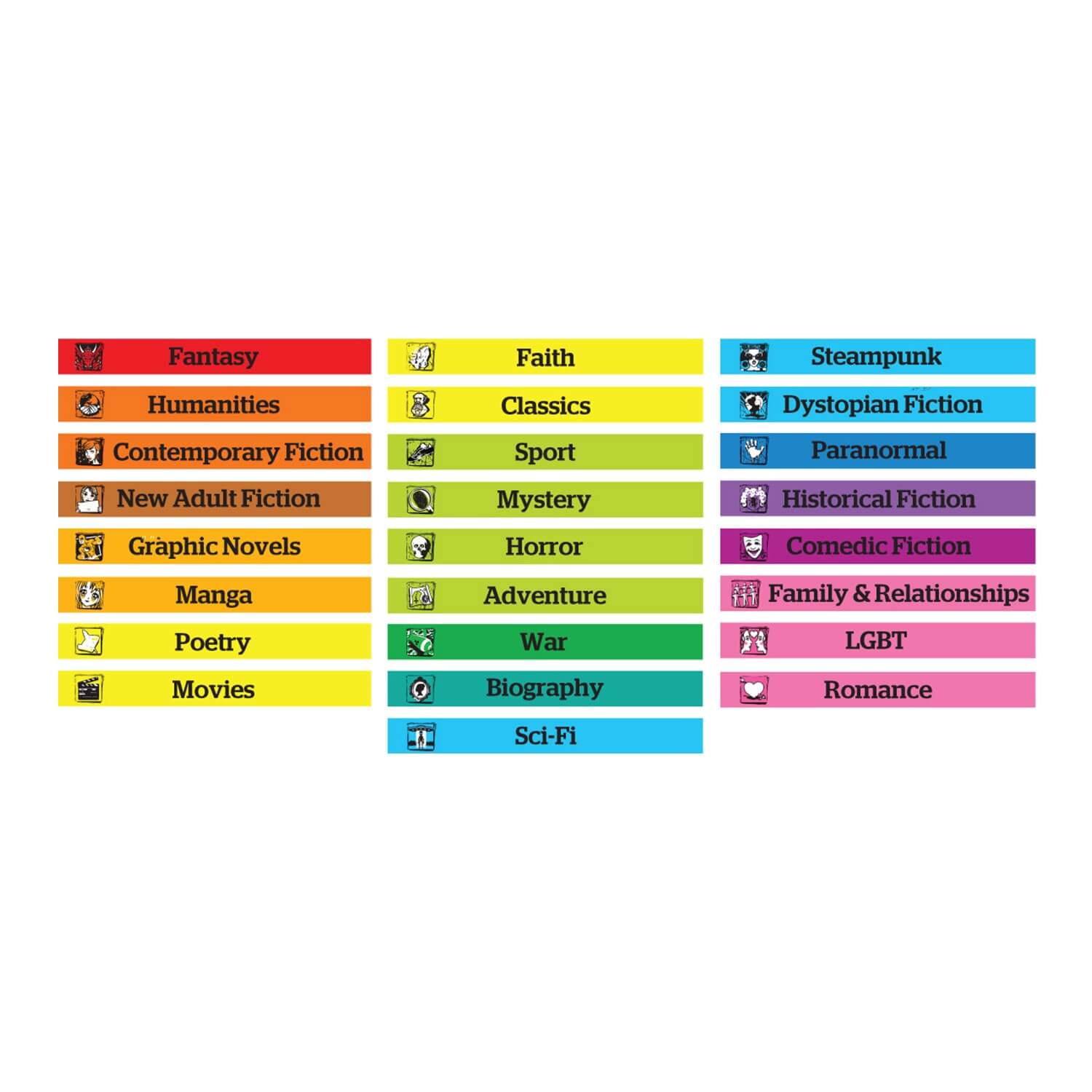 Description
Specifications
This set of Senior Genre Shelf Labels 17mm includes 25 senior genre spine labels.
These shelf labels are designed to coordinate with our senior genre product range including spine labels, shelf dividers and posters (sold separately).
This set of 25 shelf labels includes: family & relationships, fantasy, historical fiction, mystery, war, steam punk, dystopian fiction, manga, contemporary fiction, paranormal fiction, adventure, romance, science fiction, horror, comedic fiction, biography, LGBT, classics, graphic novels, new adult fiction, sport, humanities, faith, movies and poetry.
This product includes:
One set of 17mm x 160mm Senior Genre Shelf Labels
For best results display these laminated signs in the Syba Signs Shelf Label Holders (sold separately).
Product Options: