Senior Genre Location Signs A5 Choose your own
Product Code: #INT_7901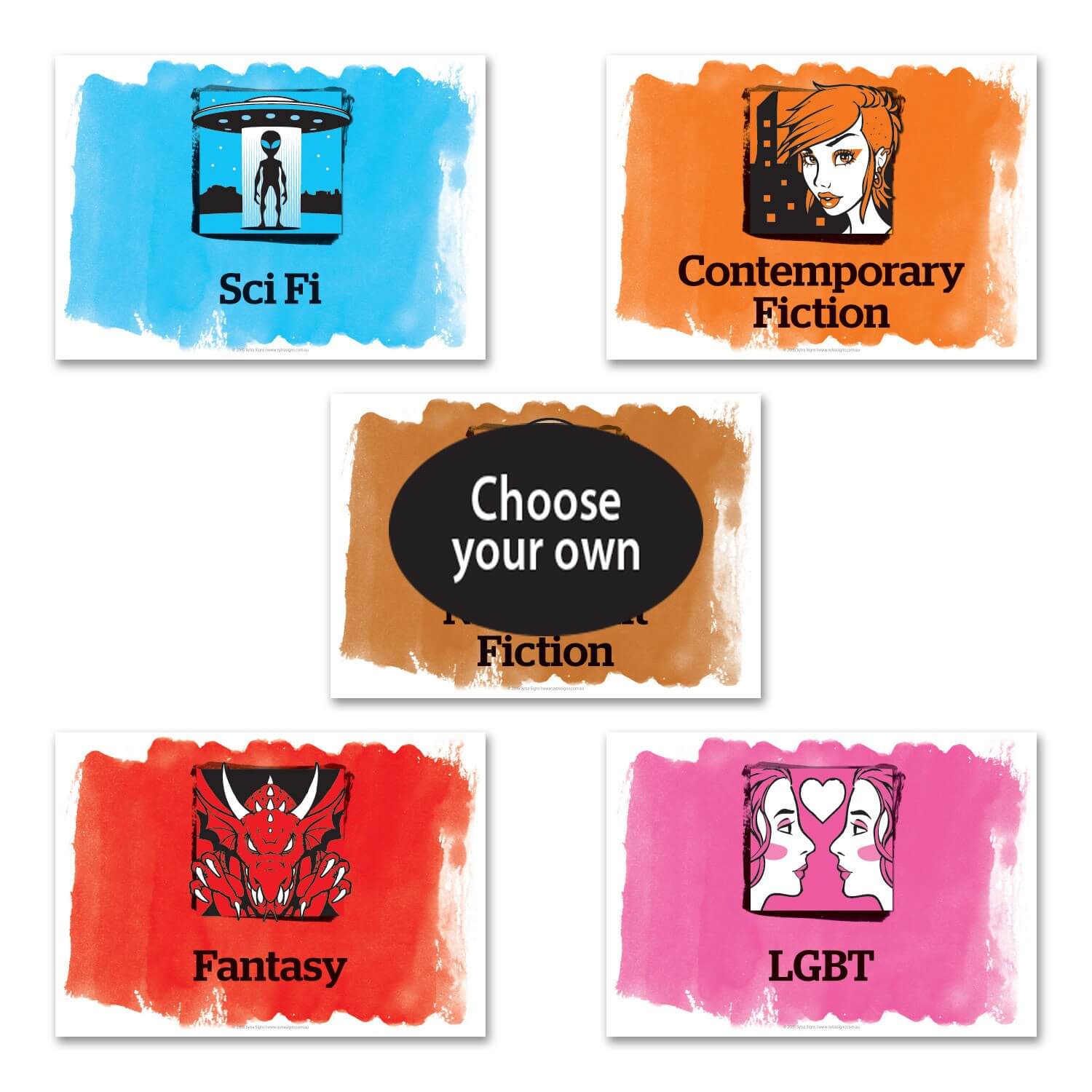 Description
Specifications
This product option allows you to choose your own custom selection from our set of 25 A5 Senior Genre Location Signs.
These laminated signs are brilliant for highlighting individual genre sections.The Senior Genre Location Signs include the relevant spine label image and genre title.
The signs can be used on their own or in conjunction with our spine labels to make navigating the fiction section more quick and easy for users.
Titles featured on the Senior Genre Location Signs include: Fantasy, Contemporary Fiction, Graphic Novels, Manga, New Adult Fiction, Family & Relationships, Romance, LGBT, Mystery, Horror, Historical Fiction, Sci Fi, Steampunk, Dystopian Fiction, Comedic Fiction, War, Biography, Paranormal, Classics, Adventure, Movie, Poetry, Humanities, Faith and Sport.
This product includes:
One laminated A5 Senior Genre Location Sign
Senior Genre Location Signs can also be purchased as a set. Please select the Senior Genre Location Signs A5 when selecting from the drop down box below.
Product Options: