Seeking Meaning
Product Code: #INT_994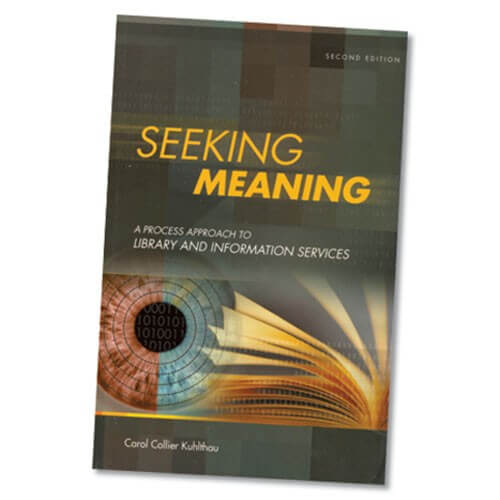 Seeking Meaning: A Process Approach to Library and Information Services (Second Edition)
Carol C. Kuhlthau, 2003.
Seeking meaning was first published in 1993. It has since become a widely used professional resource and required reading in library and information science schools in the United States and abroad. This book offers essential knowledge for anyone providing library and information services. This framework has helped to illuminate the user's perspective of information seeking, and has offered insights into pressing problems of seeking meaning in an overabundance of information.
This second edition incorporates the original research and series of studies that underlie the model of the Information Search Process, including the articulation of an uncertainty principle for library and information services and the concept of a zone of intervention for implementing a process approach.
New chapters reflect the authors' studies and ideas in the ten years since the previous publication. Also described are recent studies on the implementation of a process approach to library and information services in education; an investigation of these concepts in the workplace; and a treatment of systems and systems design. A summary of the conceptual perspective and the development of process-oriented services and systems that enable the constructive process of users seeking meaning, with recommendations for further research, make this important contribution an essential text to understand the seeking of meaning through information.