Reference Shelf Label Set 17mm
Product Code: #INT_487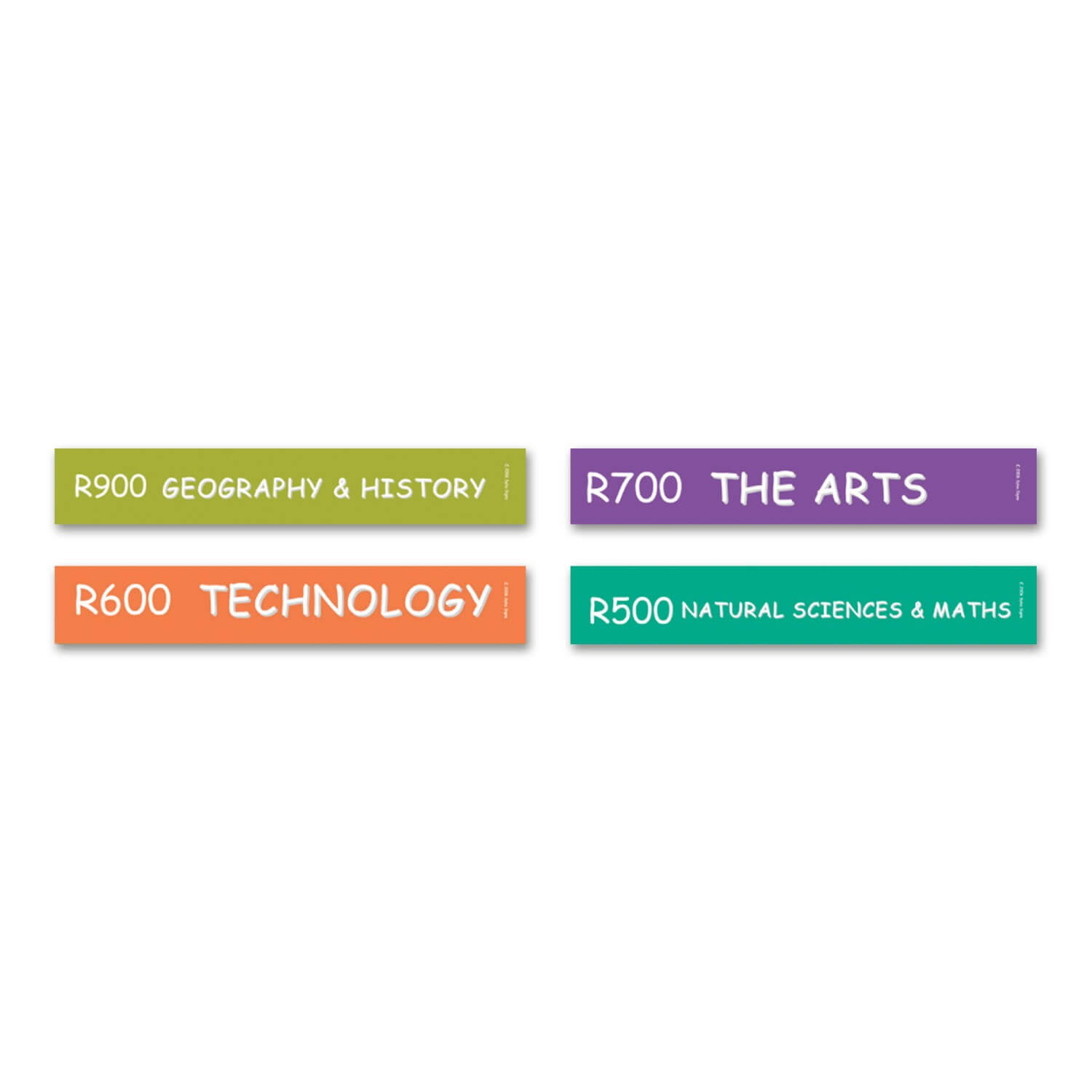 Description
Specifications
This set of Reference Shelf Labels 17mm includes 20 labels: almanacs, atlases, encyclopedias, magazines and R000 - R900.
These shelf labels are designed to coordinate with Syba Signs colour coded classification system and our colour coded non fiction posters, dividers and spine labels (sold separately).

For a full list of included labels please view our Reference Shelf Label List.
This product is available in two convenient sizes:
One set of 17mm x 160mm Reference Shelf Labels
For best results display these laminated signs in the Syba Signs Shelf Label Holders (sold separately).
Product Options: