Reading Rewards Banners Set 3 (Landscape) 300mm x 800mm
Product Code: #INT_9482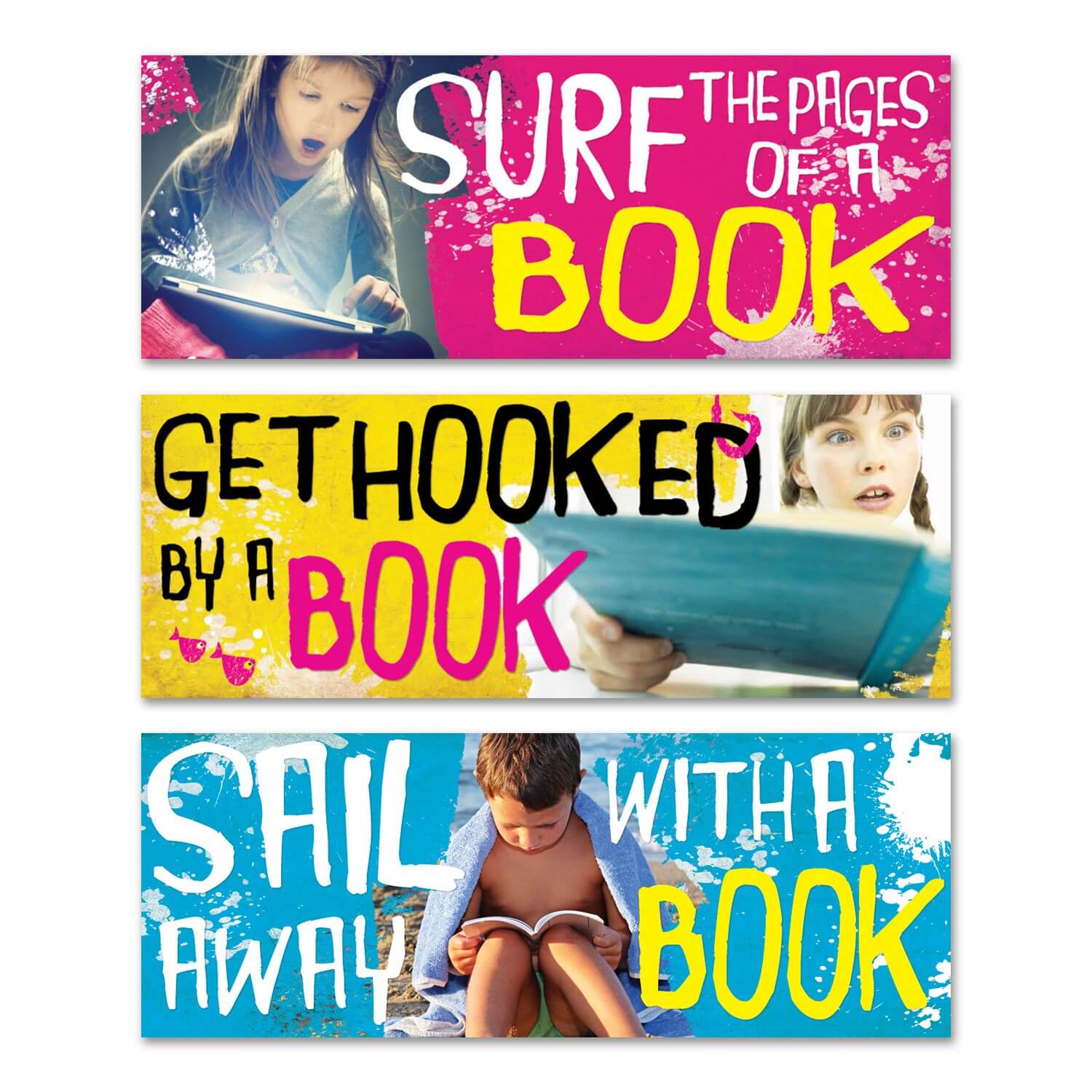 Description
Specifications
Printed on light-weight synthetic tear-resistant media this series of three Reading Rewards Banners Landscape will be an excellent visual addition to your library.
Use these banners as stimulus to encourage reading.
This product includes:
A set of three 600mm x 1600mm Reading Rewards Banner Posters Landscape
Reading Rewards banners are also available individually.
Product Options: