Our Learning Space Roll Up Banner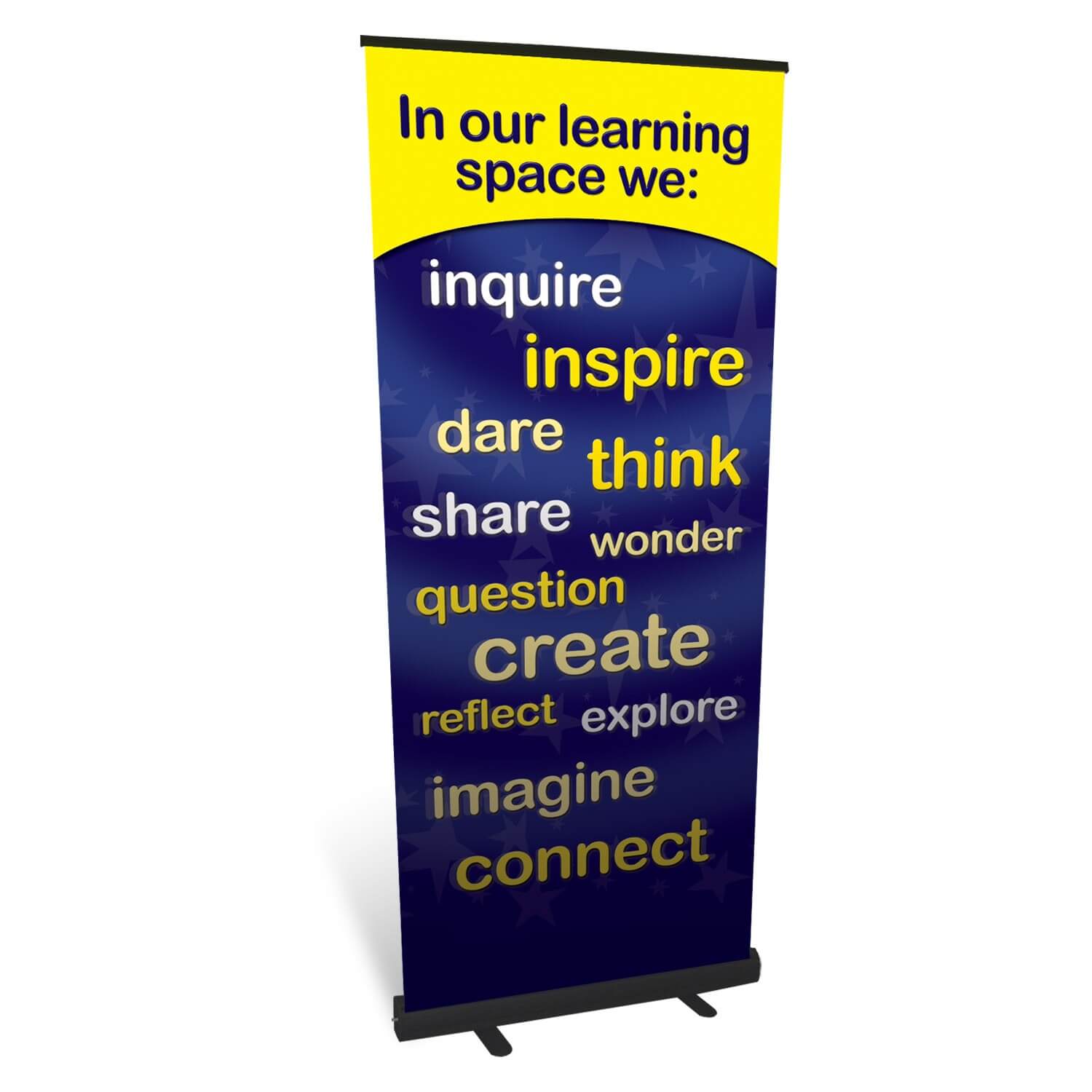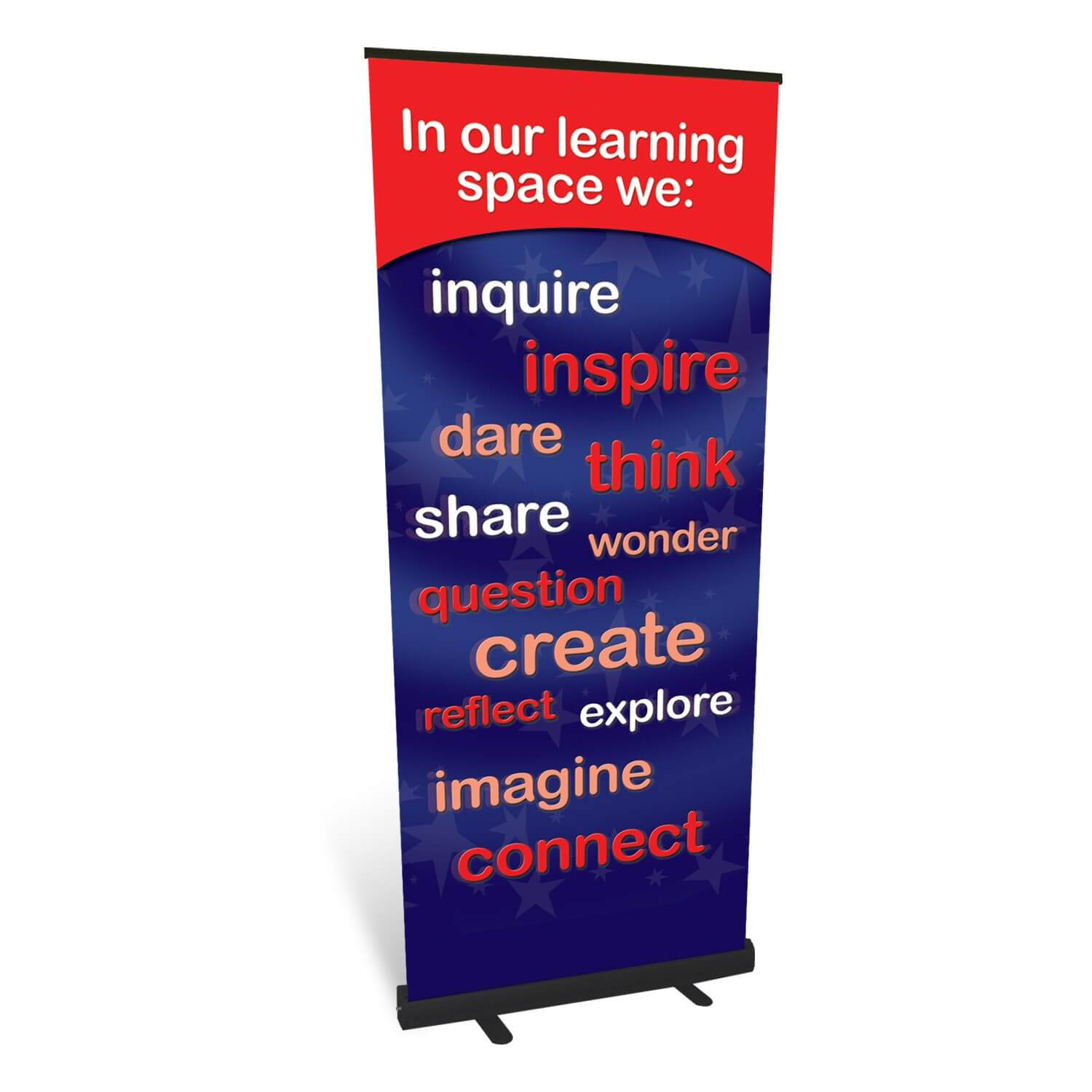 Description
Specifications
This portable Our Learning Space Roll up Banner will be an excellent visual addition to your library and can be used to reflect modern learning values.
This banner is freestanding and can be positioned in any part of your library or rolled down and stored for later use.
This product is available in two colours, yellow and red to suit your library.
Product Options: