Non Fiction Book Bin Stickers 120mm
Product Code: #INT_5142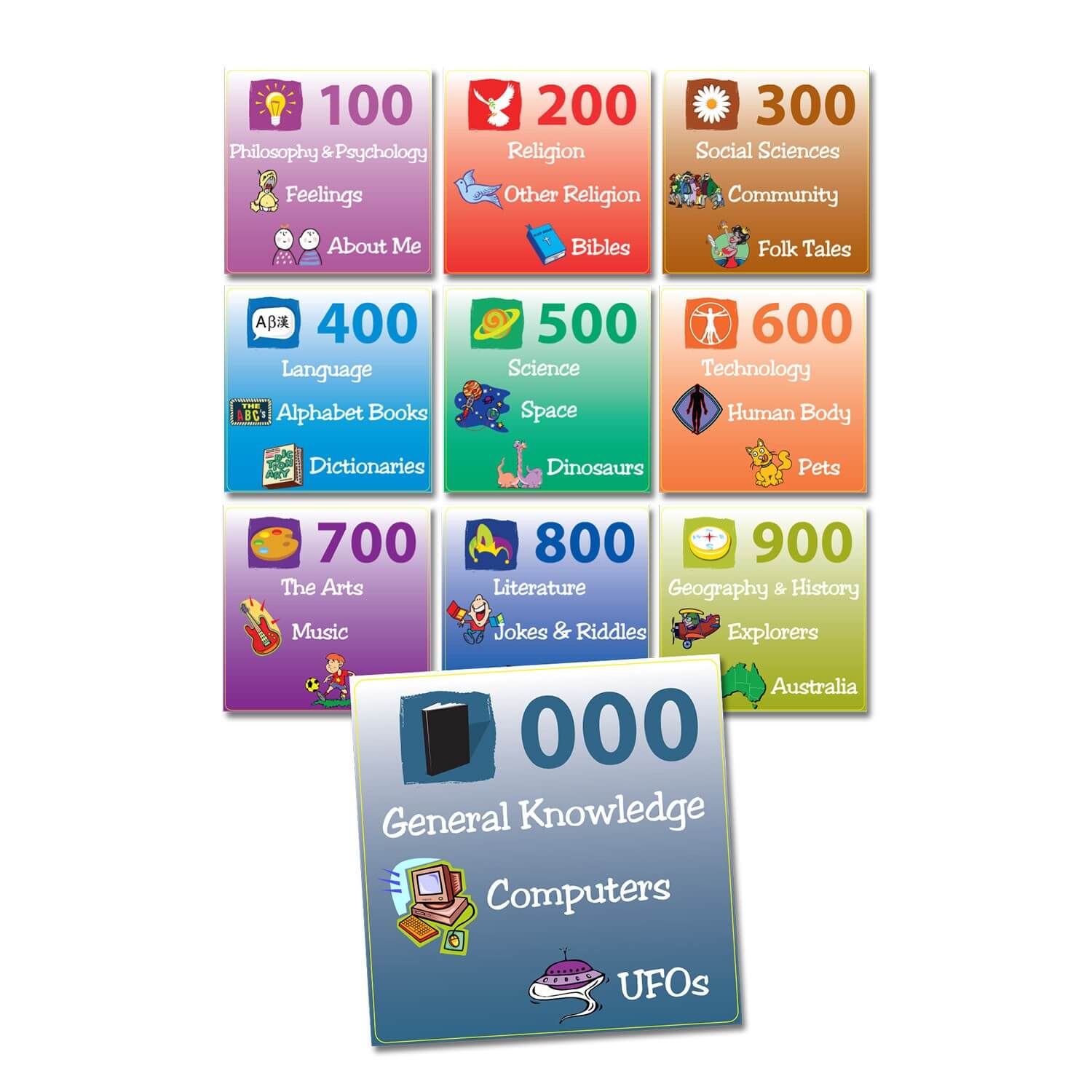 Description
Specifications
This set of 10 Non-Fiction Book Bin Stickers is designed to assist users locate Non-Fiction resources.
These signs are adhesive and are colour coded as per Syba Signs non-fiction colour coded classification system and are designed to coordinate with a range of shelf labels, spine labels and posters (sold separately).

Book bin stickers are also available in a range of colours (single colour only) to suit your library.

The book bin stickers are suitable for application to any smooth surface, such as book boxes, browser bins and bay ends. Once adhered book bin stickers can be removed, but not reused.
This product includes:
One set of adhesive 120mm x 120mm Non-Fiction Book Bin Stickers
Product Options: