My Digital Footprint Mat
Product Code: #INT_9393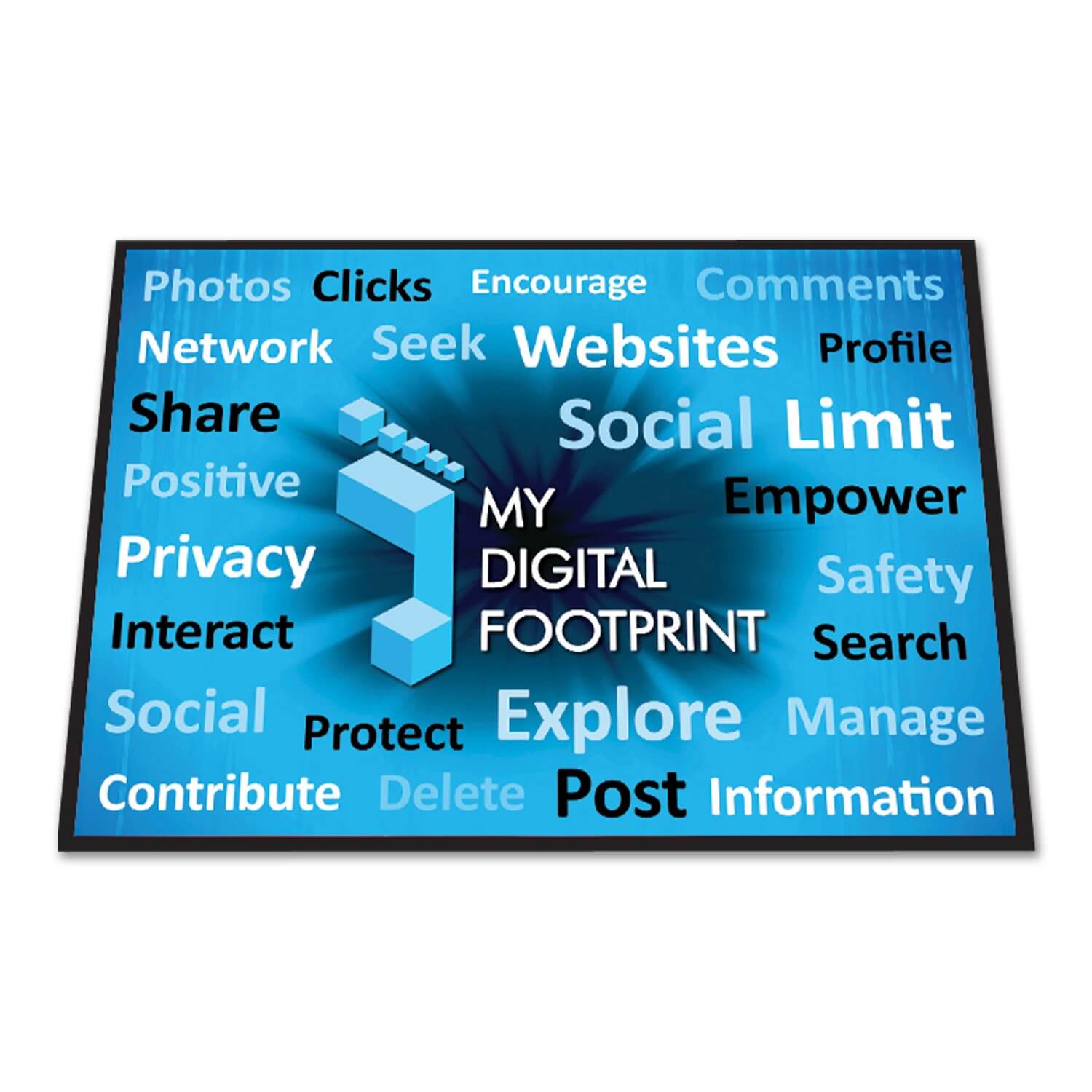 Description
Specifications
This My Digital Footprint Mat will be an excellent visual addition to your library or ICT space .
This non pill, polyester floor mat is Machine Washable, UV resistant and has the highest non-slip rating.
The mat features an array of My Digital Footprint words including: Photos, Network, Clicks, Positive, Social, Interact, Post, Knowledge, Contribute, Personality, Seek, Share, Search, Explore, Protect, Manage, Comments, Profile, Privacy, Empower, Safety, Encourage and Websites.
The My Digital Footprint Mat is available in one size 850mm x 1200mm.