Love your Library printed wordle
Product Code: #INT_7636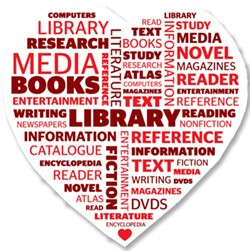 Description
Specifications
This 'Love Your Library' Wordle is printed on semi-permanent vinyl and contour cut to the shape of the image, this material is suitable for application to any smooth surface including windows, smooth walls, bay ends and circulation desk and can be used to promote your library throughout the school.
This Love Your Library circle measures approximately 650mm x 650mm.
Printed vinyl can be removed but not reused.
This product includes:
One 650mm x 650mm 'Love Your Library' Printed Vinyl Sticker.
Please contact us for custom size options to suit your library space.