In-text citing - How to do it? Posters - A4
Product Code: #INT_752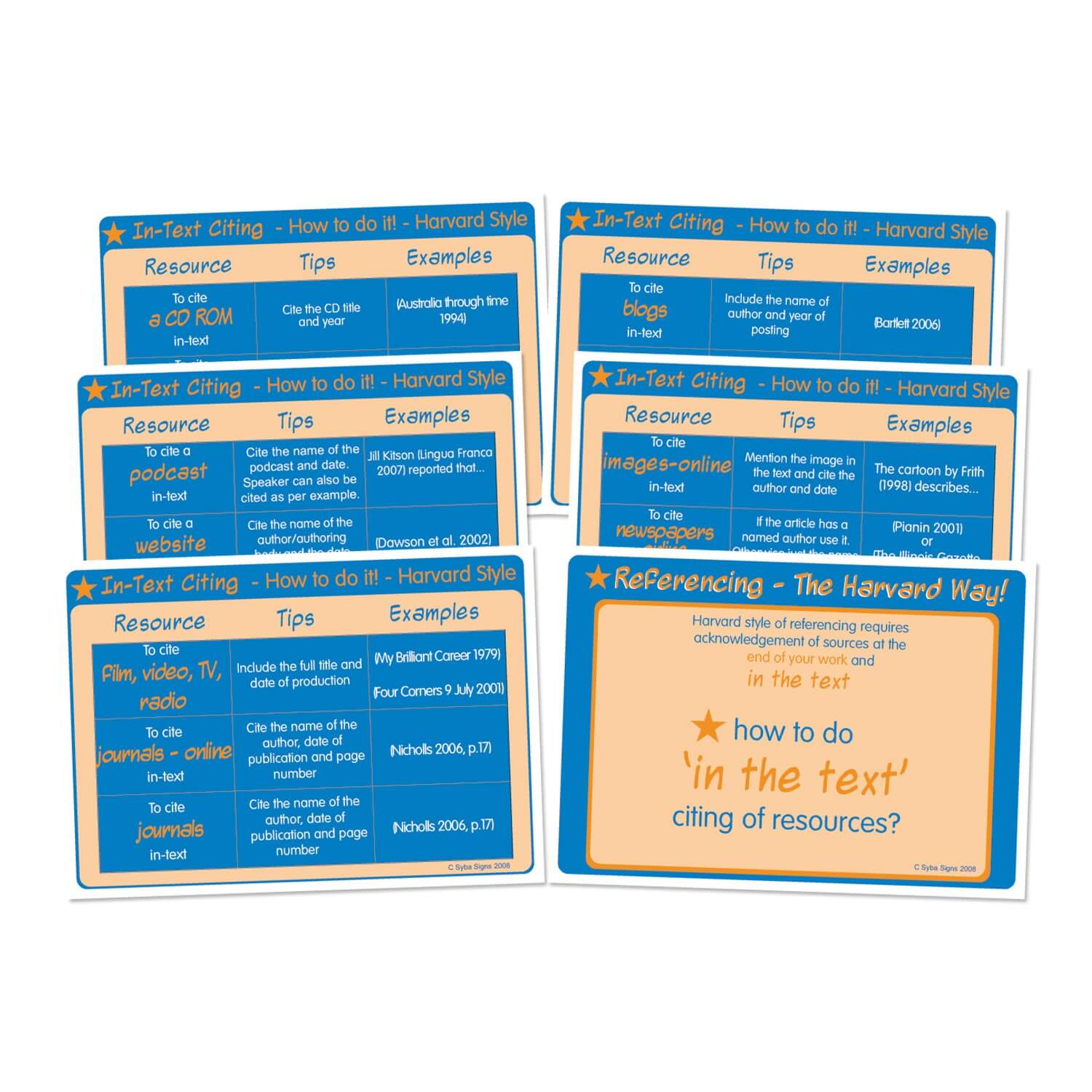 Description
Specifications
This set of 6 laminated A4 In Text Citing- How to do it? Posters will be an excellent visual addition to your library.
Based on the 6th edition Harvard style, this set of posters is designed to assist students correctly cite reference in text.
This poster set includes tips and examples for in-text citing for 18 resources. Resources include, blogs, books, electronic books, CD ROM, emails, encyclopedia, film, journals (online & print), images online, newspapers (online & print), podcast, website, wiki.
This product includes:
One set of 6 laminated A4 In Text Citing- How to do it? Posters
Product Options: