Hanging Accessories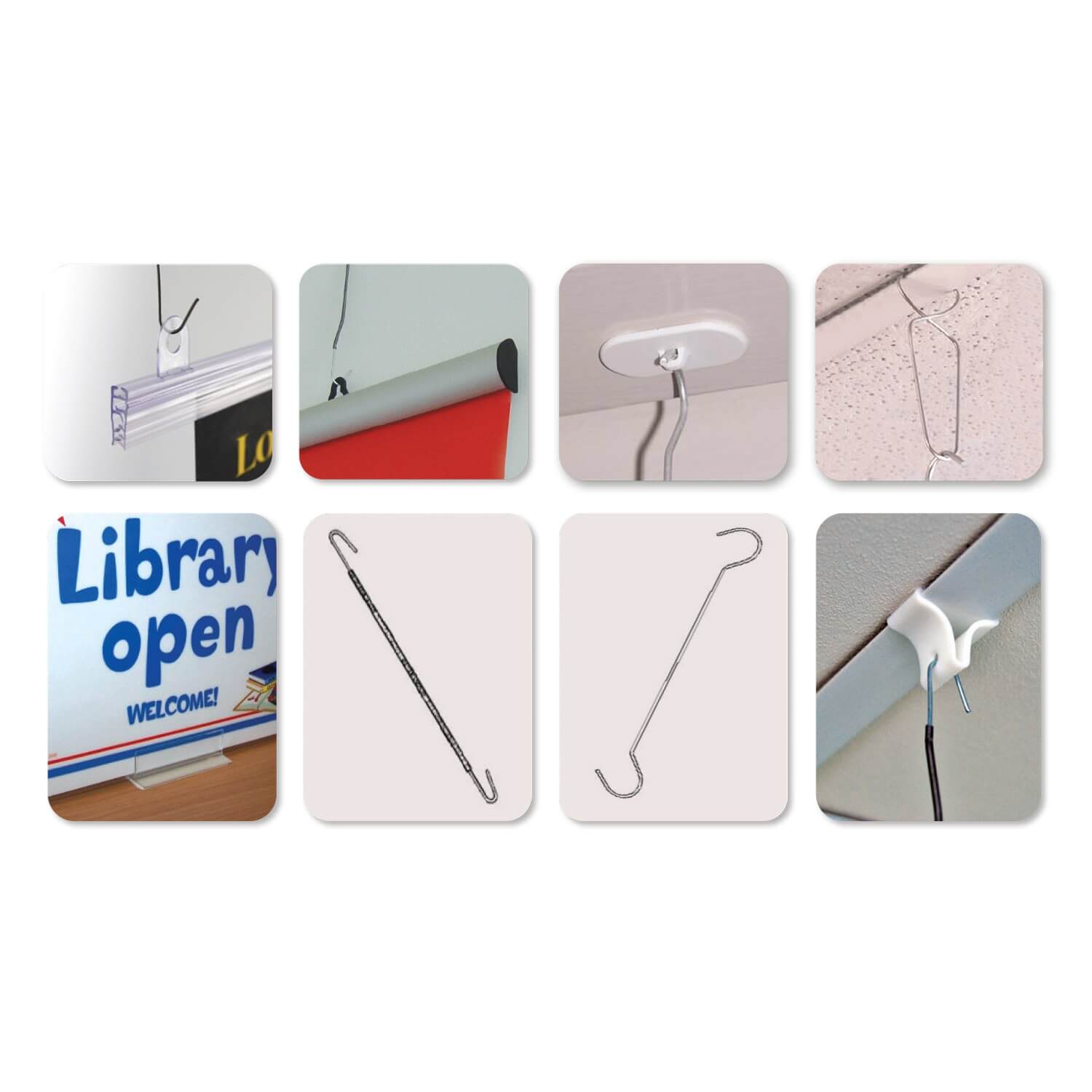 Description
Specifications
The Syba Signs range of Hanging Accessories is perfect for creating engaging displays in your learning space.
Hanging Accessories can be combined with Economy Hanging Rails or Silver Hanging Rails (sold separately) to hang displays from the ceiling.
Hanging Accessories are also ideal for single-point hanging displays such as Tri and Quad Mobile Displays (sold separately).
The Syba Signs Hanging Accessories range includes:
Plastic Grid Clips
Metal Ceiling Clips
Hanging Buttons
Hanging Wires
Hanging Hooks
Rail Clips
All Hanging Accessories are sold individually.
Product Options: