Guided Inquiry Goes Global
Product Code: #INT_7552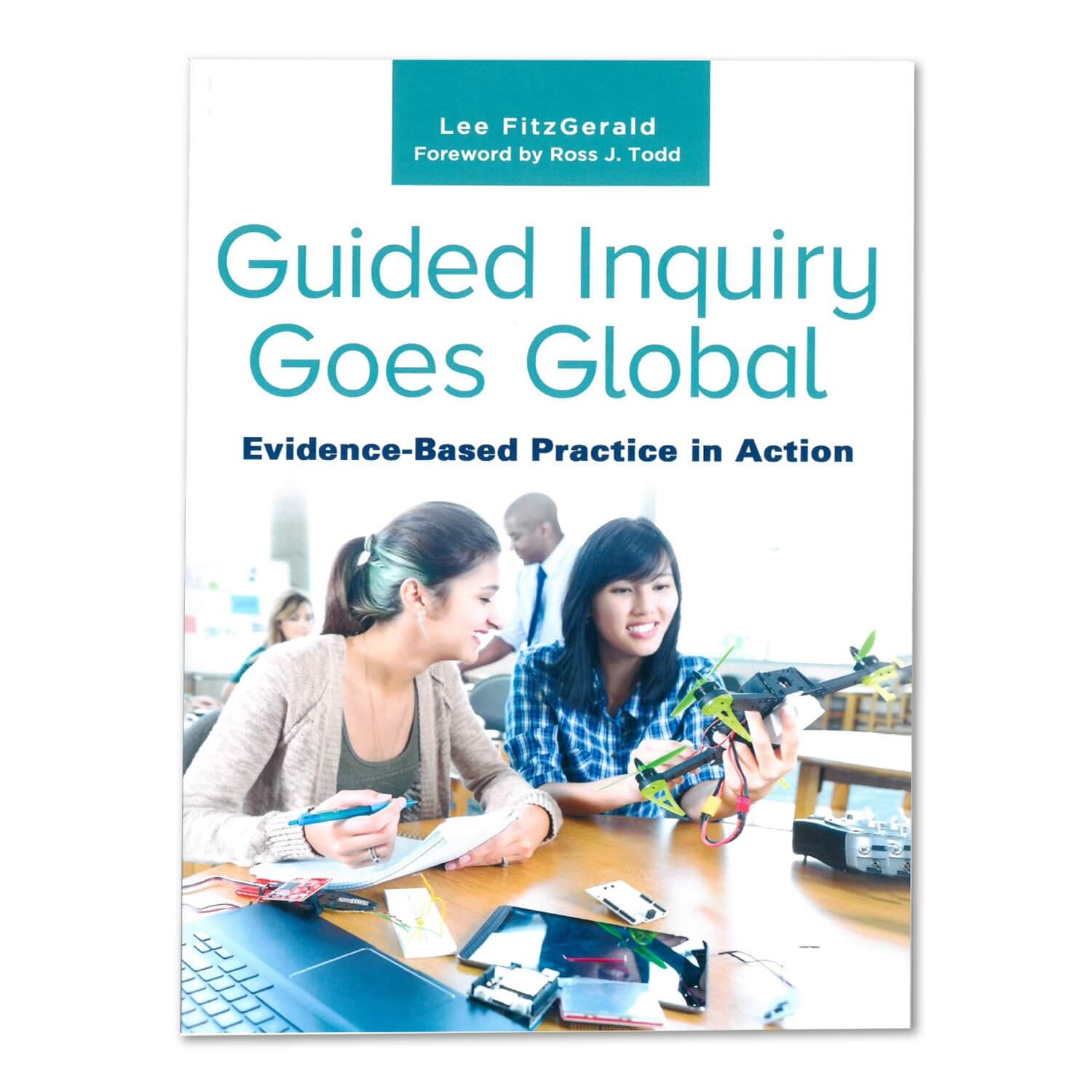 Guided Inquiry Goes Global: Evidence-Based Practice in Action
This title places guided inquiry in the context of curricular and technological change and provides guidelines for building the long-term culture and capacity for effective inquiry learning in schools.
Across the world's education systems, many schools are moving to inquiry learning. However, making inquiry learning work requires effective collaboration in schools and resolving the conflict between teaching 21st-century skills while also adhering to content-heavy syllabuses and meeting accountability standards.
In Guided Inquiry Goes Global: Evidence-Based Practice In Action, author Lee FitzGerald, a teacher librarian with 25 years' experience, in both primary and secondary schools, and who has experimented with the developing practice for more than 10 years places guided inquiry (GI) in an international context of curricular and technological change. She provides an essential and succinct background on GI; explains where it fits in the curriculum; and provides practical guidance in creating GI tasks, operating GI tasks in real-world teaching situations, and overcoming barriers to successful implementation of guided inquiry.
You'll gain insight into the evidence for the effectiveness of GI, understand how students interpret and use the GI process, grasp the critical teaching role of the teacher librarian in GI, and appreciate the value of collaboration in making GI work for you and your students. The final chapters of the book identify ways of dealing with common "roadblocks" along the path to acceptance of GI that were developed from interviews with practicing teacher librarians in Australia, France, Sweden, and the United States.
Features
Supplies practical and detailed guidelines for implementing guided inquiry and breaking down barriers to its successful implementation.
Presents recent research-based evidence for student internalization and transfer of GI process.
Explains how to build the long-term culture and capacity for inquiry learning in schools, providing an unprecedented examination of this key topic in a book-length format.