Graphic Organiser Posters - A3
Product Code: #INT_9465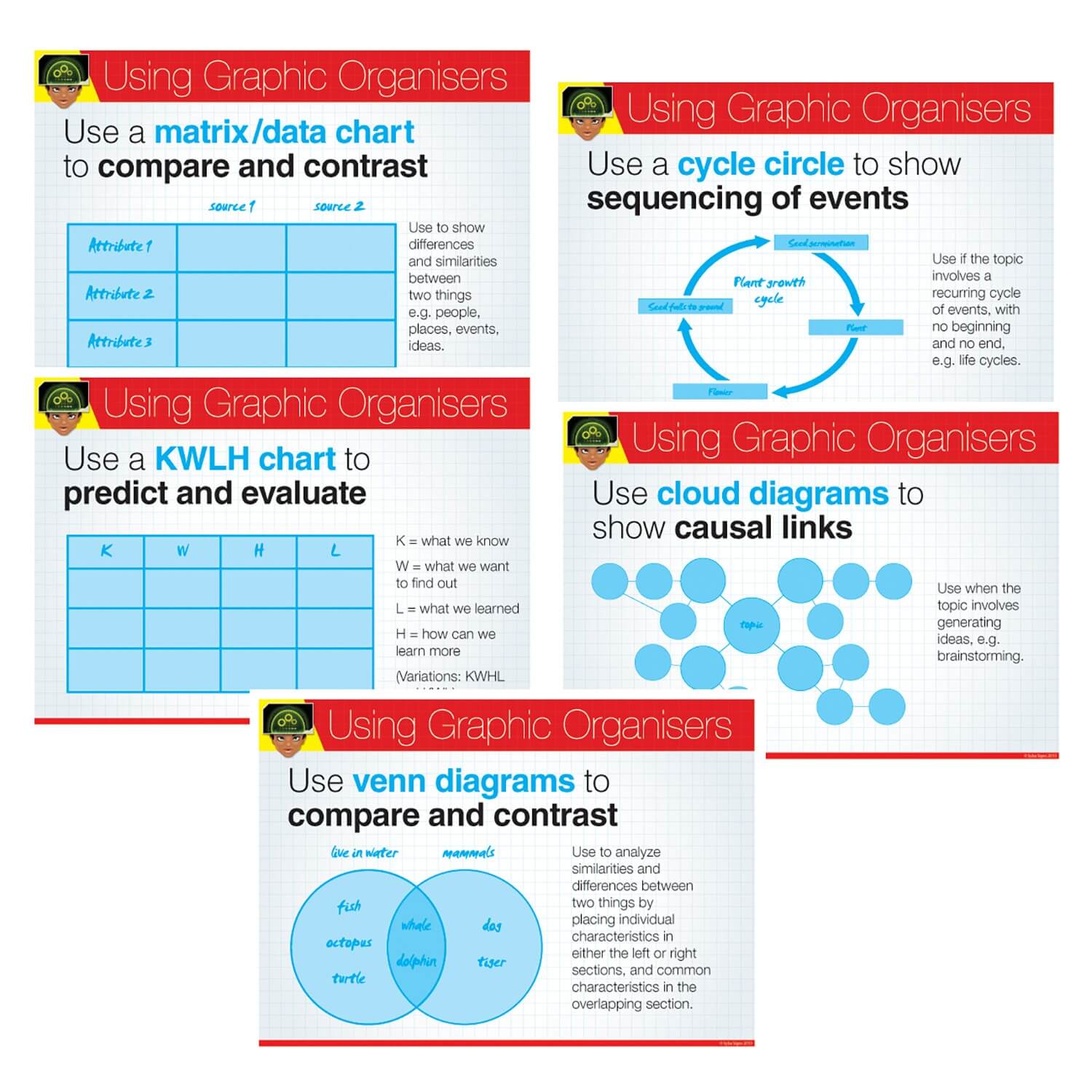 Description
Specifications
This set of 10 laminated A3 Graphic Organisers Posters will be a useful visual addition to your library or classroom.
This series of posters is designed to assist students choose an appropriate graphic organiser for their purpose.
Graphic Organisers in this set include: venn diagram, compare matrix, network tree, fishbone map, linear string, cycle circle, storyboard, KWLH matrix, spider diagrams, spider maps and more.
This product includes:
A set of 10 laminated A3 Graphic Organisers Posters
Product Options: