Genre Author Suggestions Posters Extension Set 2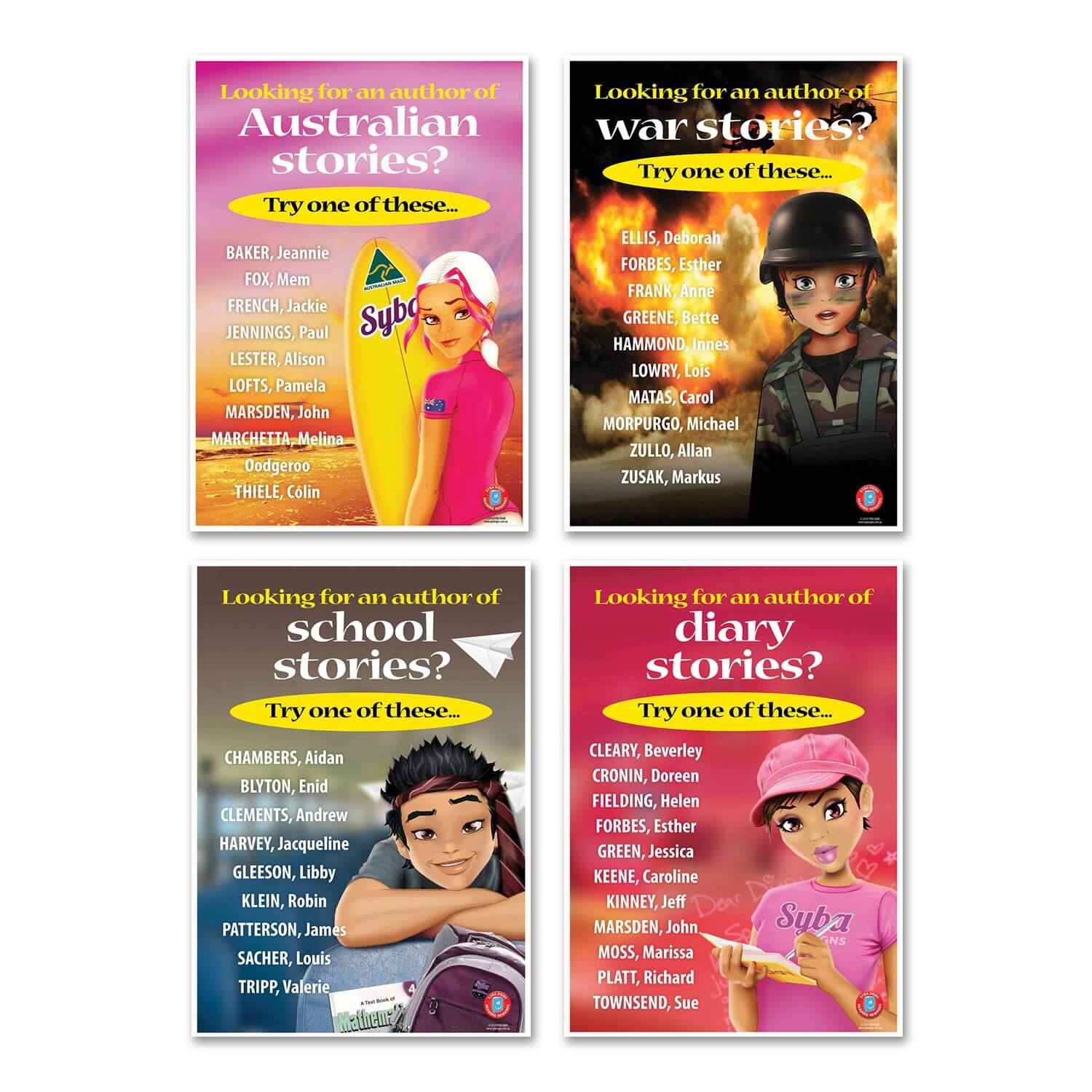 Description
Specifications
A set of 4 laminated Genre Author Suggestion Extension Posters - Set 2. Designed to build on the set of 8 laminated Genre Author Suggestion Posters and set of 4 Genre Author Suggestion Extension Set 1 Posters.
Genres in the extension set inlcude; Australian stories, war, diary stories and school stories.
These posters are designed to accompany the Choosing Your Genre Posters and Choosing Your Genre Extension Posters.
This product is available in four convenient sizes:
A4 laminated posters
A3 laminated posters
A2 laminated posters
A1 laminated posters
Posters available individually or as a part of a set.
Product Options: