Genre Author Suggestions Posters A1 (Custom Selection)
Product Code: #INT_C7878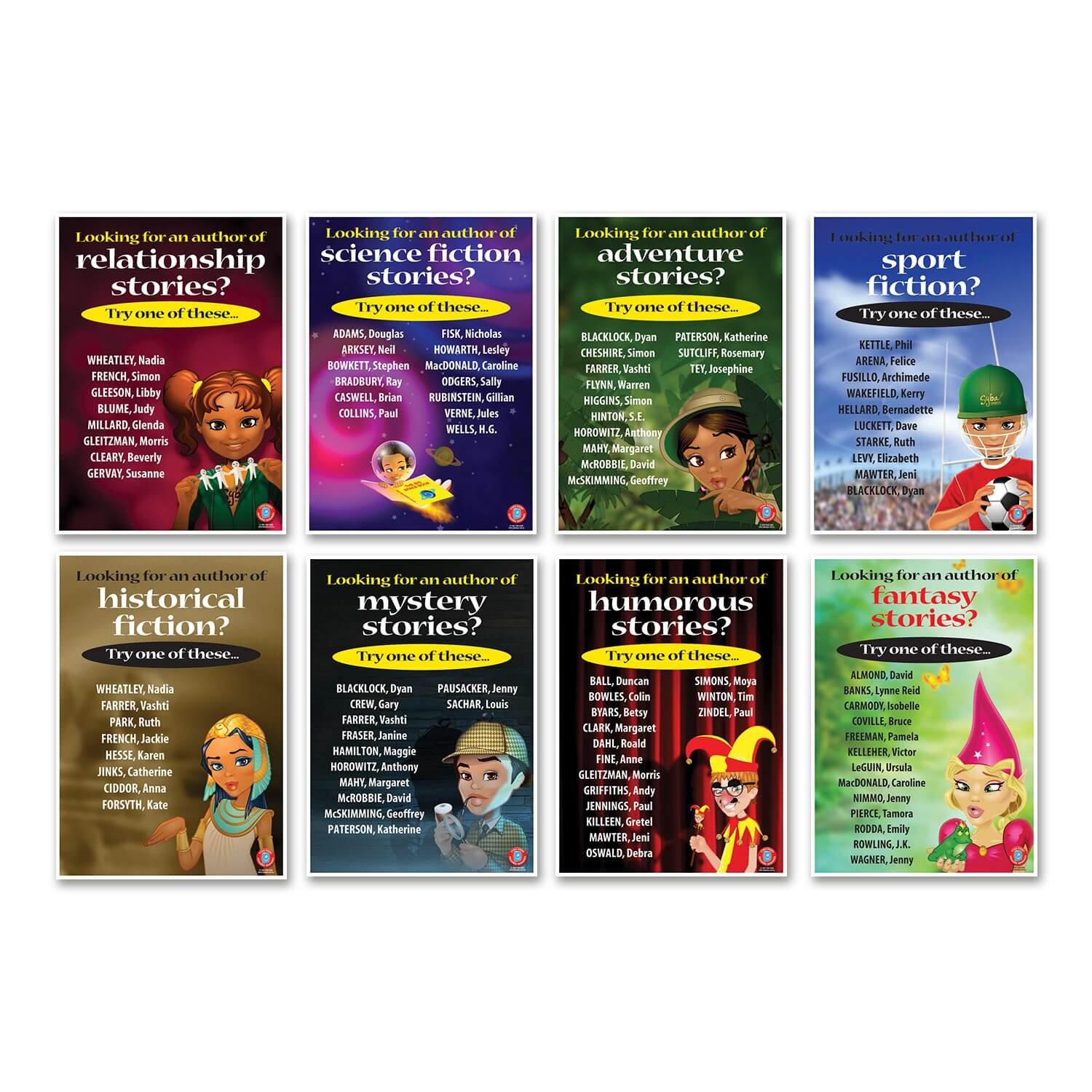 Description
Specifications
Choose your own custom selection from our series of 16 laminated Genre Author Suggestions Posters, A1 size.
These posters are designed to coordinate with our range of genre products including spine labels, dividers and banners.
This product includes:
One individual laminated A1 Genre Author Suggestions poster.
Choose from the following genres: historical fiction, mystery stories, humorous stories, fantasy stories, relationship stories, science fiction stories, adventure stories, sport fiction, horror stories, animal stories, crime stories, supernatural stories, Australian Stories, war stories, school stories and diary stories.
Please contact us for additional customisation options including custom genre wording.
Product Options: