Developing a Vision
Product Code: #INT_5568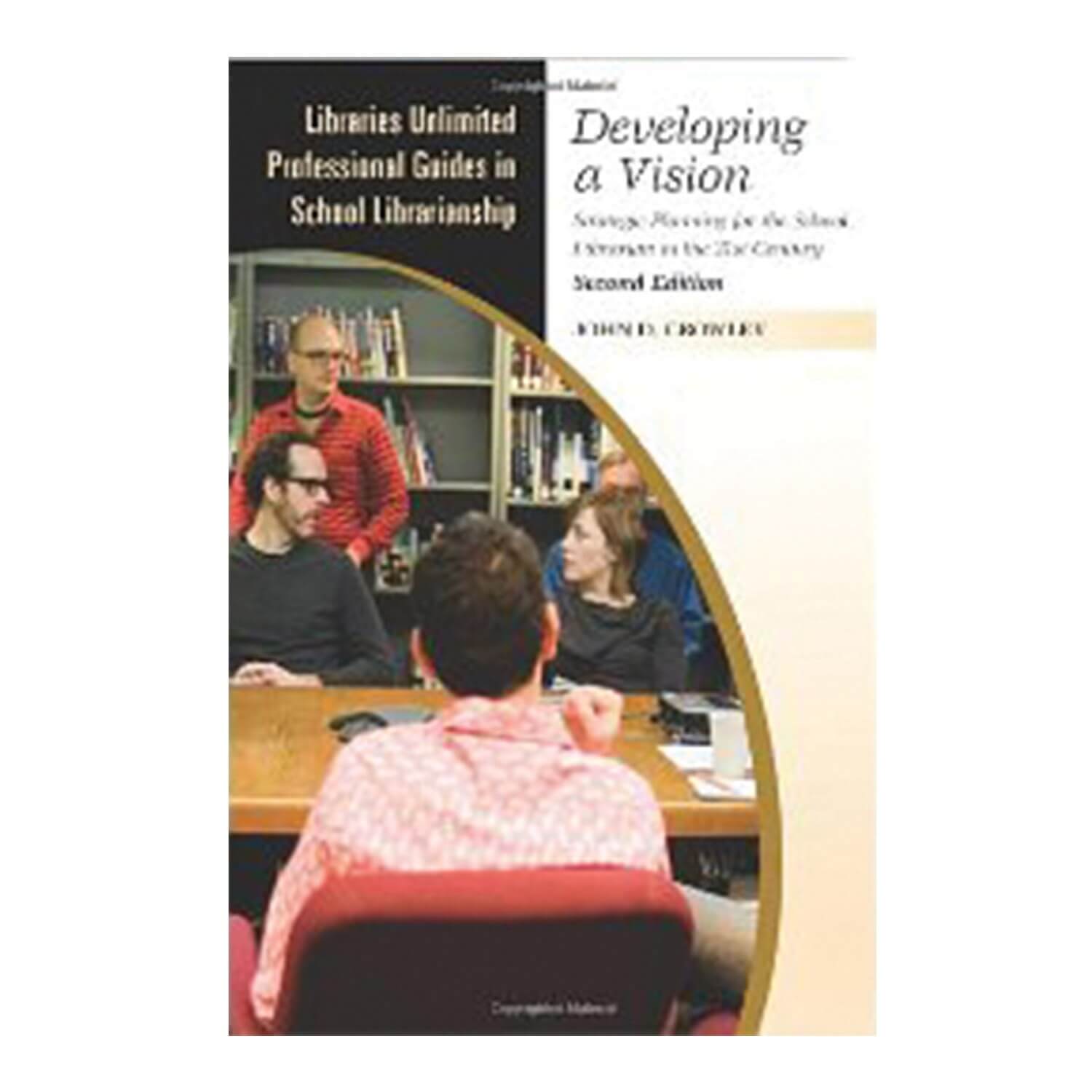 Developing a Vision: Strategic Planning for the School Librarian in the 21st Century
Second Edition. John D. Crowley, 2011.
This text shows teacher librarians how to become leaders in their schools and apply their unique skills and insight to develop a timely and meaningful vision for the school's library.
In today's schools, a disturbing trend is becoming apparent: a growing majority of students choose not to use the library facility. This situation must be remedied so that students can access the tools and the instructional help provided for them by the professional staff.
It can be very difficult to break the habit of addressing time-consuming tasks that are no longer mission critical. Having a vision and plan is the best way to establish a new, more effective pattern. As the education system, technology, and the world continues to evolve, it is paramount for teacher librarians to have a strategic plan to overcome today's challenges… and to be ready for the changes that are sure to come.
This book describes two types of strategic planning for teacher librarians. Each methodology is presented via a sequential approach to the planning process. The first section of the text addresses those who are pressed for time and are lacking some necessary resources. The second section explains the classical approach to strategic planning for teacher librarians.
Features:
Presents two different approaches to strategic planning
Numerous figures are provided to clearly illustrate the strategic planning process
Highlights:
Provides teacher librarians with strategies to raise the profile of their library and its program
Supplies plans of action to help secure the support of school administrators and establish the library and teacher librarian as an integral part of the future of the school
Implementing either of these planning formats makes subsequent library planning simple and straightforward