Choosing Your Genre Posters - A2
Product Code: #INT_810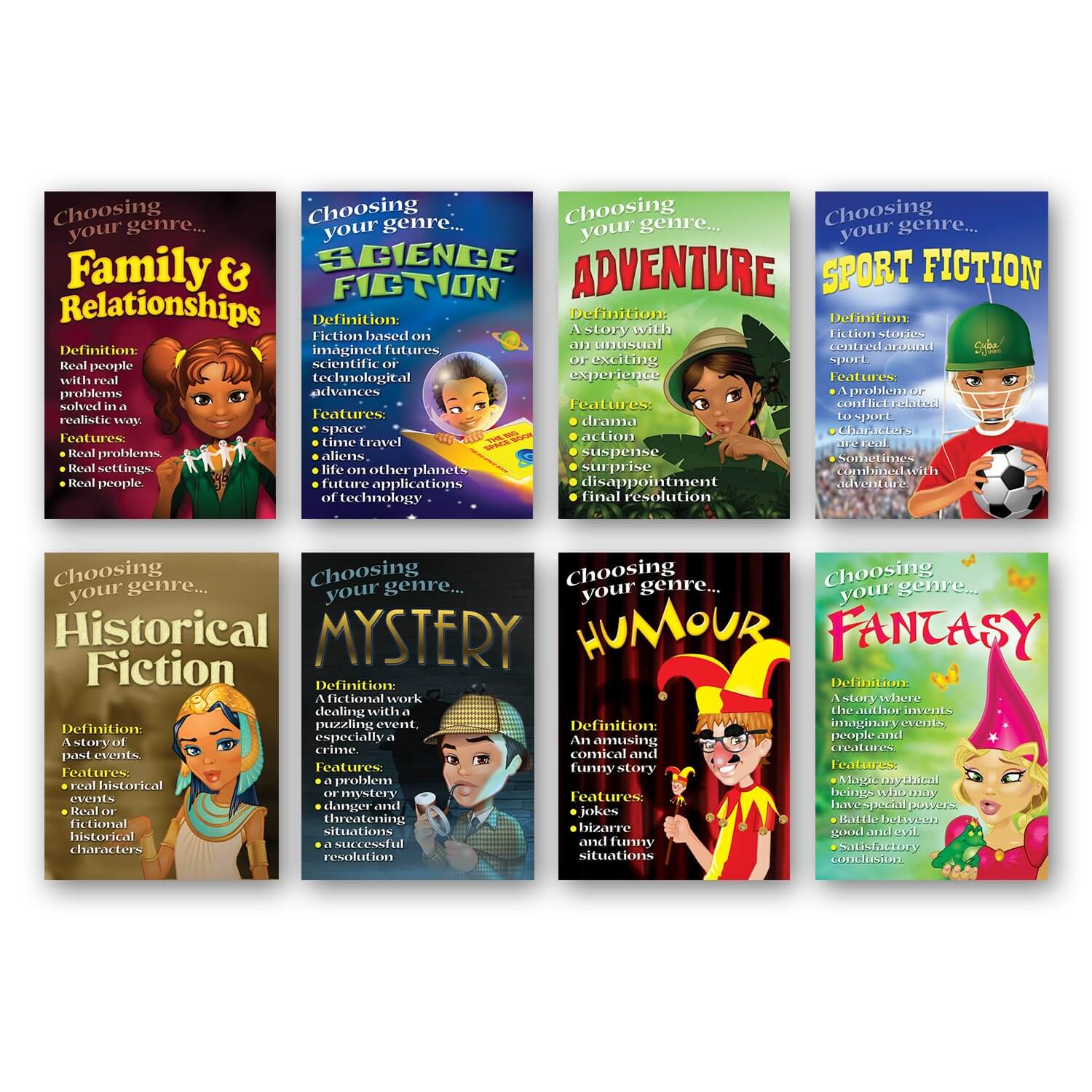 Description
Specifications
This set of 8 laminated A2 Choosing Your Genre Posters would make a spectacular and useful genre display in your learning space.
Genres included in the poster set are: Family & Relationships, Science Fiction, Adventure, Sport Fiction, Historical Fiction, Mystery, Humour and Fantasy.
Each poster clearly defines and lists the features of each genre.
This poster set includes:
A set of 8 laminated A2 Choosing Your Genre Posters
Posters can also be purchased individually by selecting our Choosing Your Genre Posters (Custom Selection) »
Product Options: