Author Shelf Label Junior Set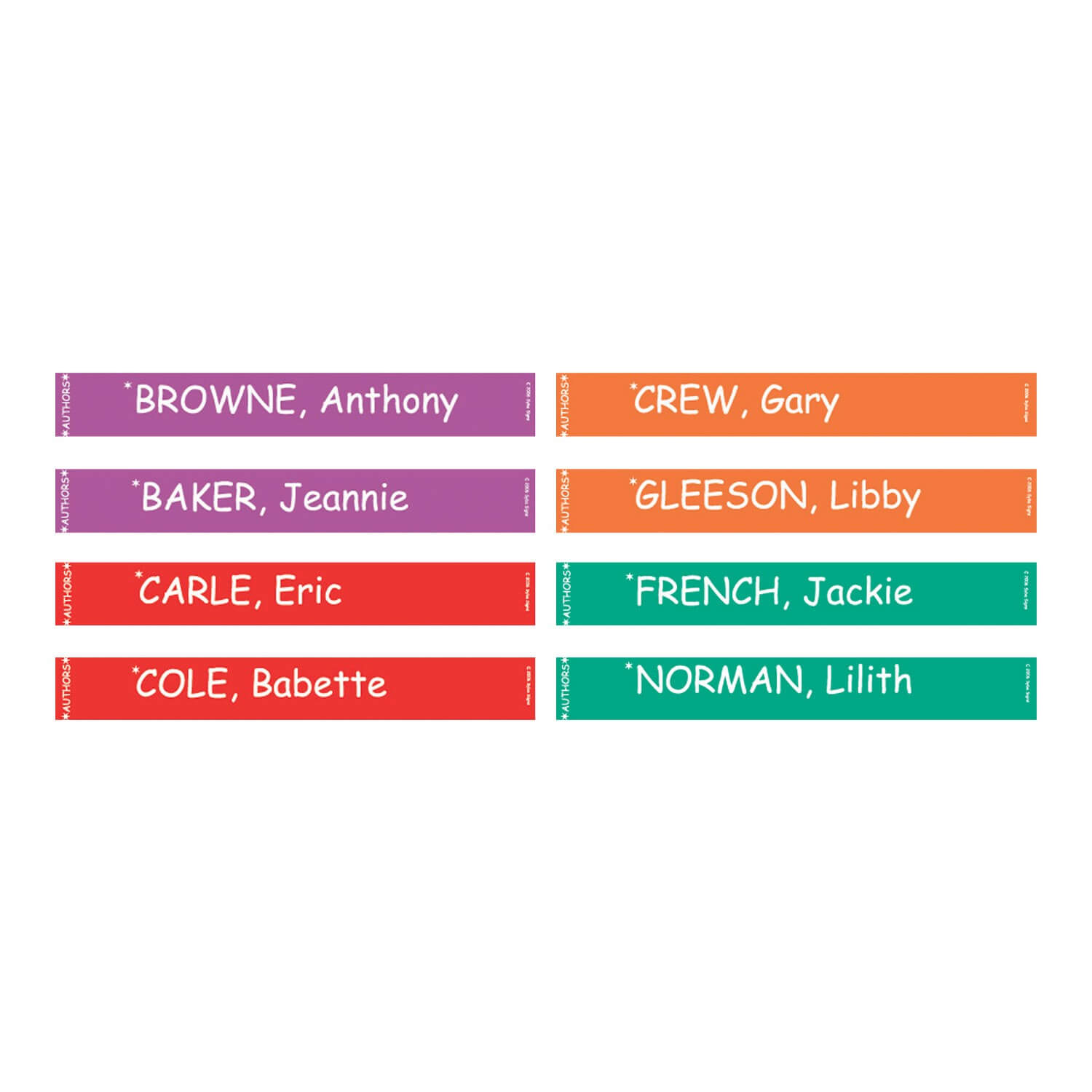 Description
Specifications
These 50 Junior Author Shelf Labels are perfect for guiding students and users to their desired junior author.
This set of Shelf Labels are laminated and colour coded as per Syba Signs fiction colour coded classification system.

For a full list of our Junior Authors please view our Junior Author Shelf Label List .
This product is available in two convenient sizes:
17mm x 160mm Junior Author Shelf Labels
22mm x 160mm Junior Author Shelf Labels
For best results display these laminated shelf labels in the Syba Signs Shelf Label Holders (sold separately).
Product Options: