Acrylic Book Display Stand (Small)
Product Code: #INT_9236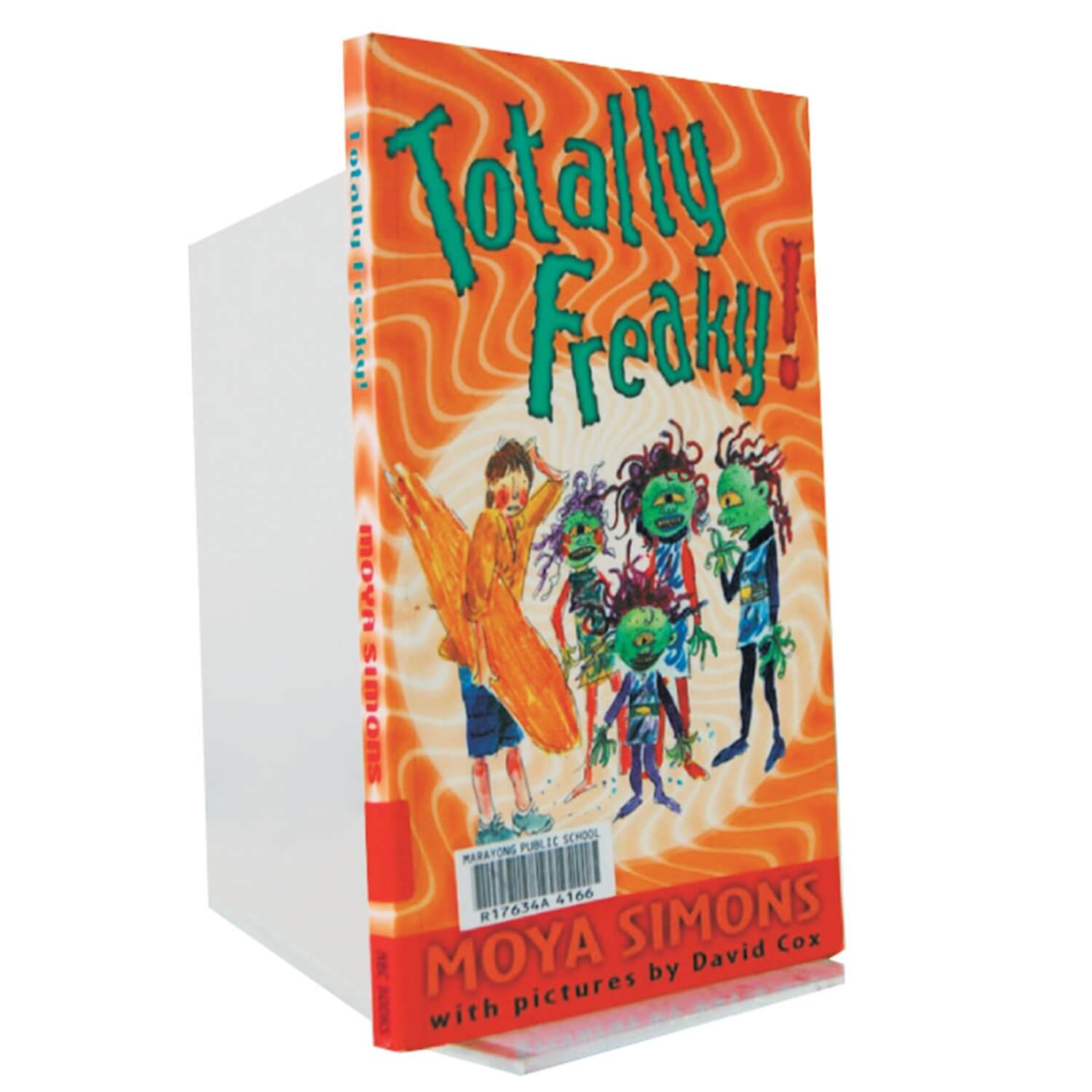 Description
Specifications
This Acrylic Book Display Stand (Small) is designed to display books front facing, and is also fantastic for displaying paperbacks and CDs.
The stand can be inserted between books, mid shelf to give front facing display, or can be used anywhere else throughout the library to display books to users.
The stand is made from clear, durable acrylic, and measures 150mm (d) x 180mm (h) x 120mm (w.)
Acrylic Book Display Stands are sold individually.