Senior Genre Starter Kit (200mm)
Product Code: #INT_5346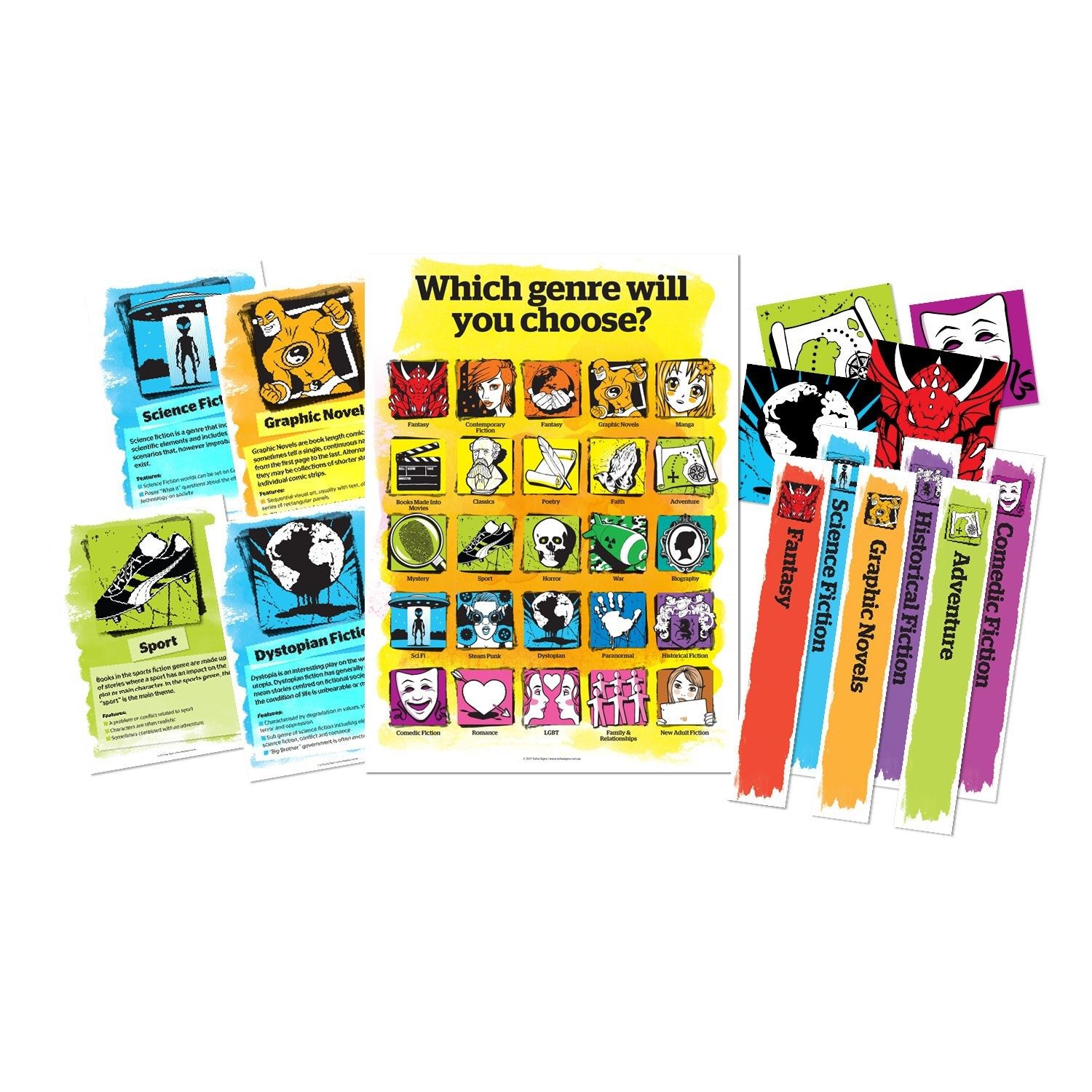 This Senior Genre Starter Kit (200mm) is a quick and easy way to start your Genrefication project.
Choose the 200mm Senior Genre Starter Kit if you shelves measure less than 250mm deep.
Popular genres in this kit include: Fantasy, Graphic Novels, Mystery, Adventure, Sport, War, Comedic Fiction, Historical Fiction, Sci Fi, Dystopian.
This product includes:
10 x Slimline Dividers 200mm deep (#9335)
10 x Slim Senior Genre Signs (#7883 design)
10 x Senior Genre Defined Posters A3 (#7963 design)
100 x each of 10 Genre Spine Labels
1 x Senior Genre Overview Poster A3 (#7942)
Product Options: