Senior Genre Indoor Banner 720mm x 1440mm
Product Code: #INT_7960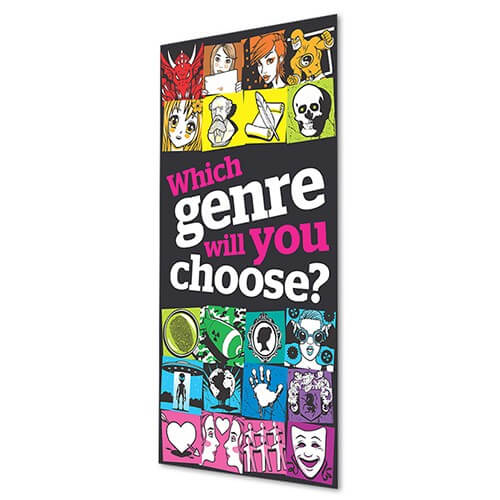 Description
Specifications
Printed on light-weight synthetic tear-resistant media this Senior Genre Indoor Banner will be an excellent visual addition to your library.
This indoor banner complements the 'Senior Genres Explained Posters' and 'Senior Genre Spine Labels' and could be used as a dramatic visual overview of popular senior genres.
This product includes:
One 720mm x 1440mm Senior Genre Indoor Banner
Professional hanging options are also available.
Product Options: