Junior Genre Shelf Labels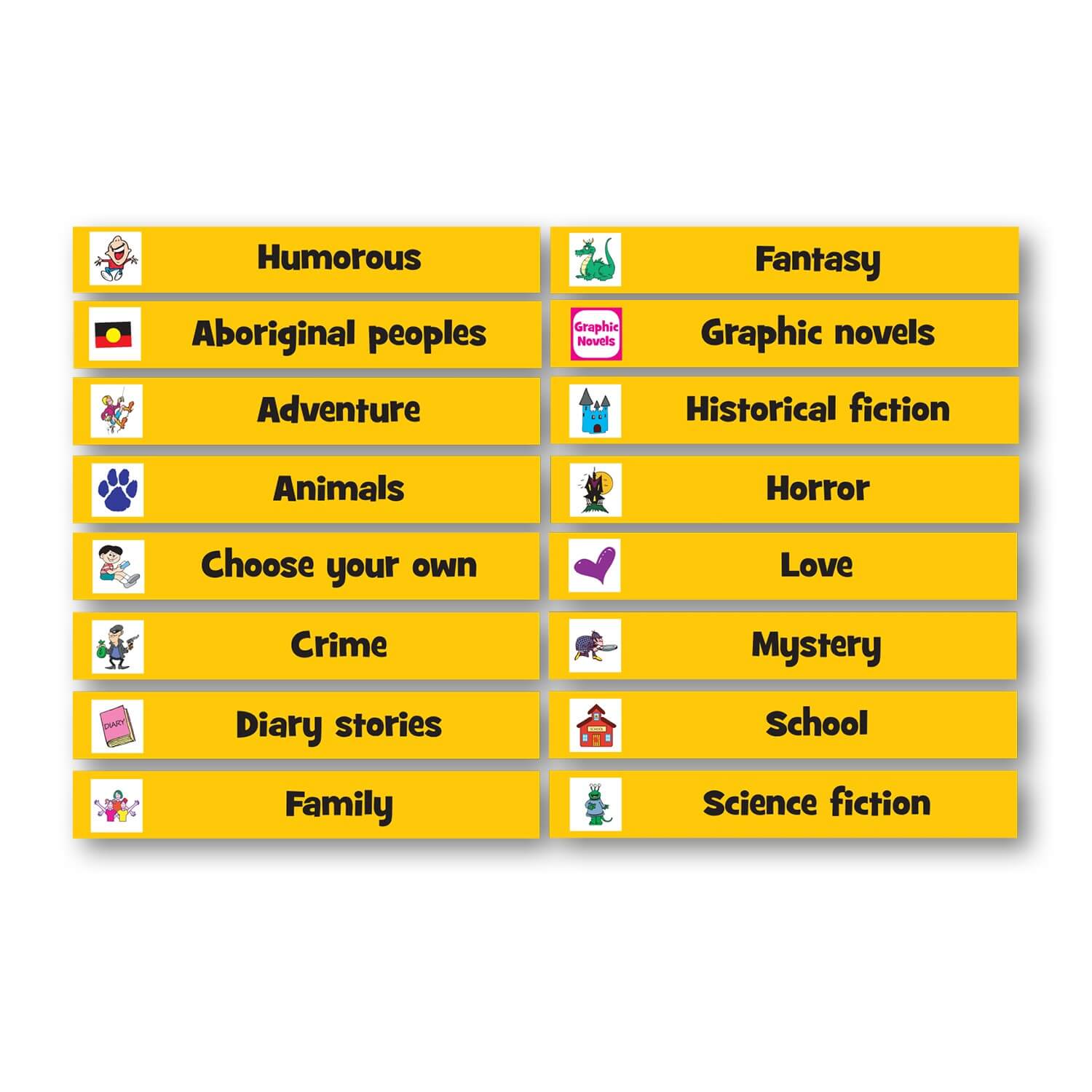 Description
Specifications
This set of Junior Genre Shelf Labels includes 28 Junior Genre spine labels.
These shelf labels are designed to coordinate with our Junior Genre product range including spine labels, shelf dividers and posters (sold separately).
This set of 28 shelf labels includes: Aboriginal people, Adventure, Animals, Australia, New Zealand, Choose your own, Crime, Diary, Family, Fantasy, Graphic Novels, Historical Fiction, Horror, Humour, Love, Mystery, School, Science Fiction, Sport Fiction, Stories in Rhyme, Supernatural, Traditional, War, Westerns and Wordless stories. Also includes the three cross curriculum priority areas: Aboriginal & Torres Strait Islander Histories & Culture, Asia & Australia's engagement with Asia, Sustainability.
This product is available in two convenient sizes:
17mm x 160mm Junior Genre Shelf Labels
22mm x 160mm Junior Genre Shelf Labels
For best results display these laminated signs in the Syba Signs Shelf Label Holders (sold separately)
Product Options: