Successful Learning Mobile
Product Code: #INT_480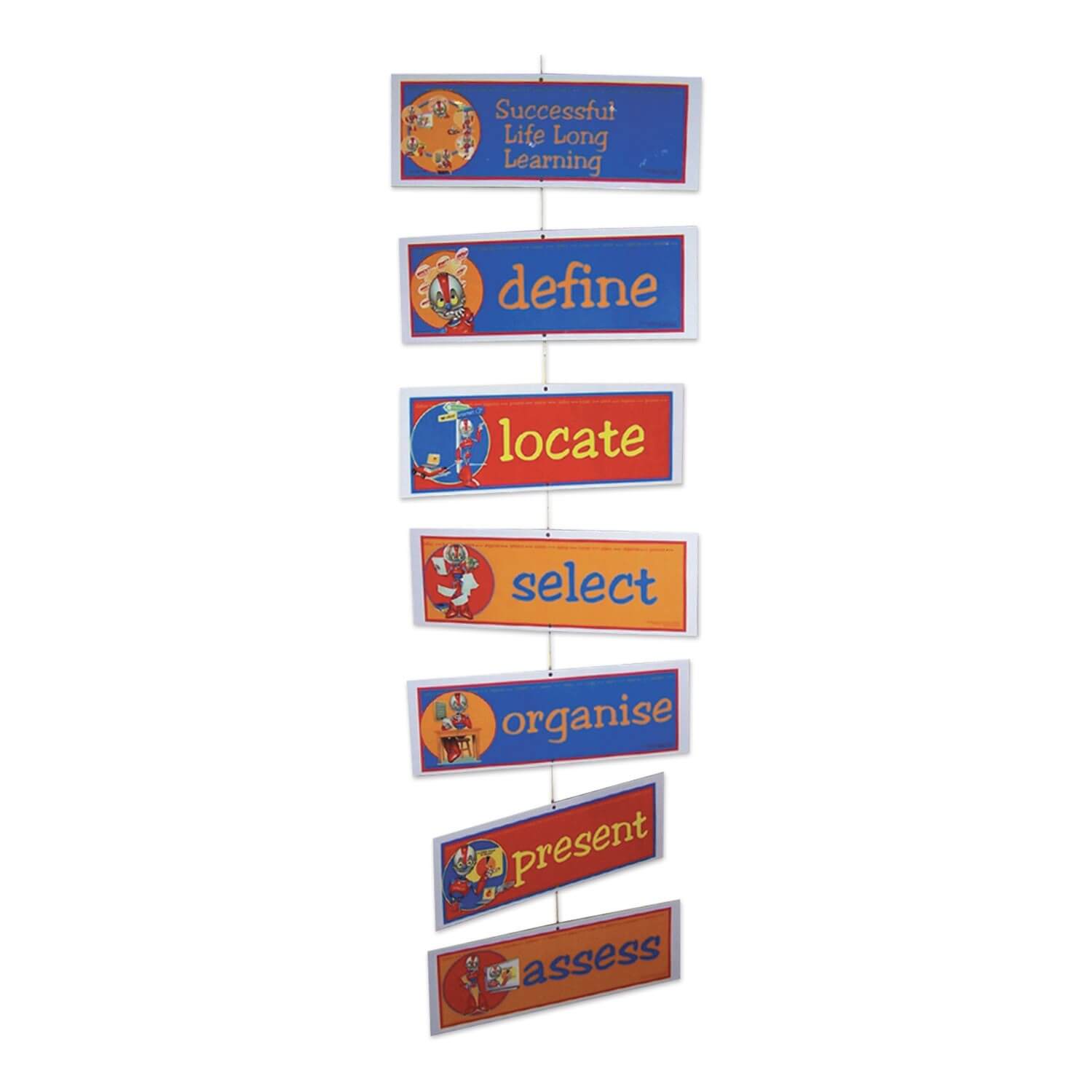 Description
Specifications
This laminated Successful Learning Mobile is a dramatic attention grabber for students and great reference for the steps of Successful Learning.
This mobile features a title poster and the six steps for Successful Learning; define, locate, select, organise, present and assess.
The Successful Learning Mobile includes:
7 double-sided posters that are joined and ready to hang in your library
This laminated mobile hangs at a height of 1.6 metres.