Special Events Banner Set
Product Code: #INT_7606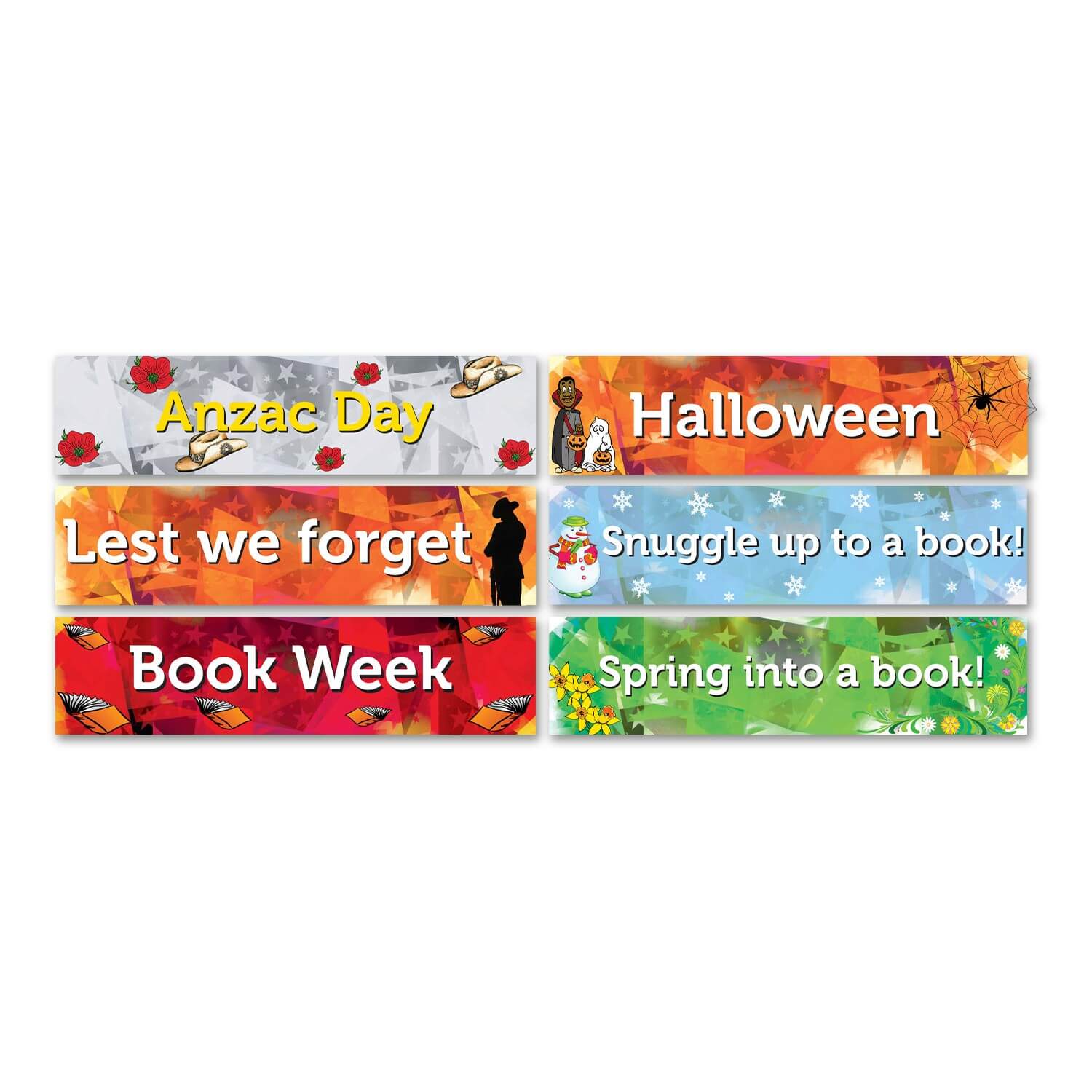 Description
Specifications
This set of six Special Events Banners are designed for annual use to highlight special events on the calendar.
Printed on synthetic tear resistant media these banners can be rolled up and stored when not in use.
This set includes:
A set of six 295mm x 1200mm Special Events Banners
Banners can also be customised to suit your needs. Please contact us for custom solutions.