Genre Mobile
Product Code: #INT_082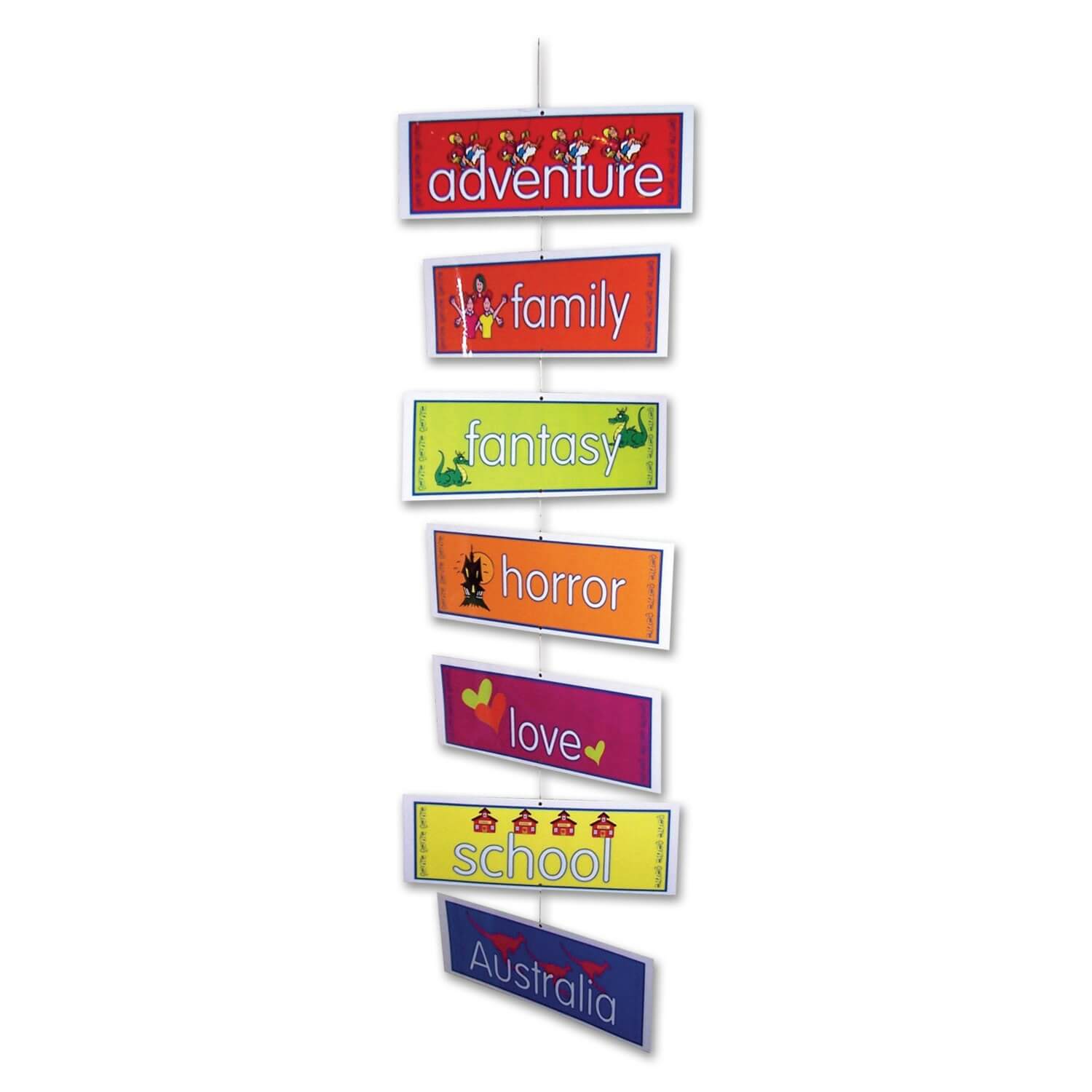 Description
Specifications
This laminated Genre Mobile is a dramatic attention grabber for students and great reference for the fourteen most popular genres.
This mobile features the following genres: animals, adventure, historical fiction, fantasy, love, mystery, family, crime, horror, humour, school, sport, science fiction and Australia or New Zealand.
The Genre Mobile includes:
7 double-sided posters that are joined and ready to hang in your library
This laminated mobile hangs at a height of 1.6 metres.