Collaborating for Inquiry Based Learning
Product Code: #INT_5547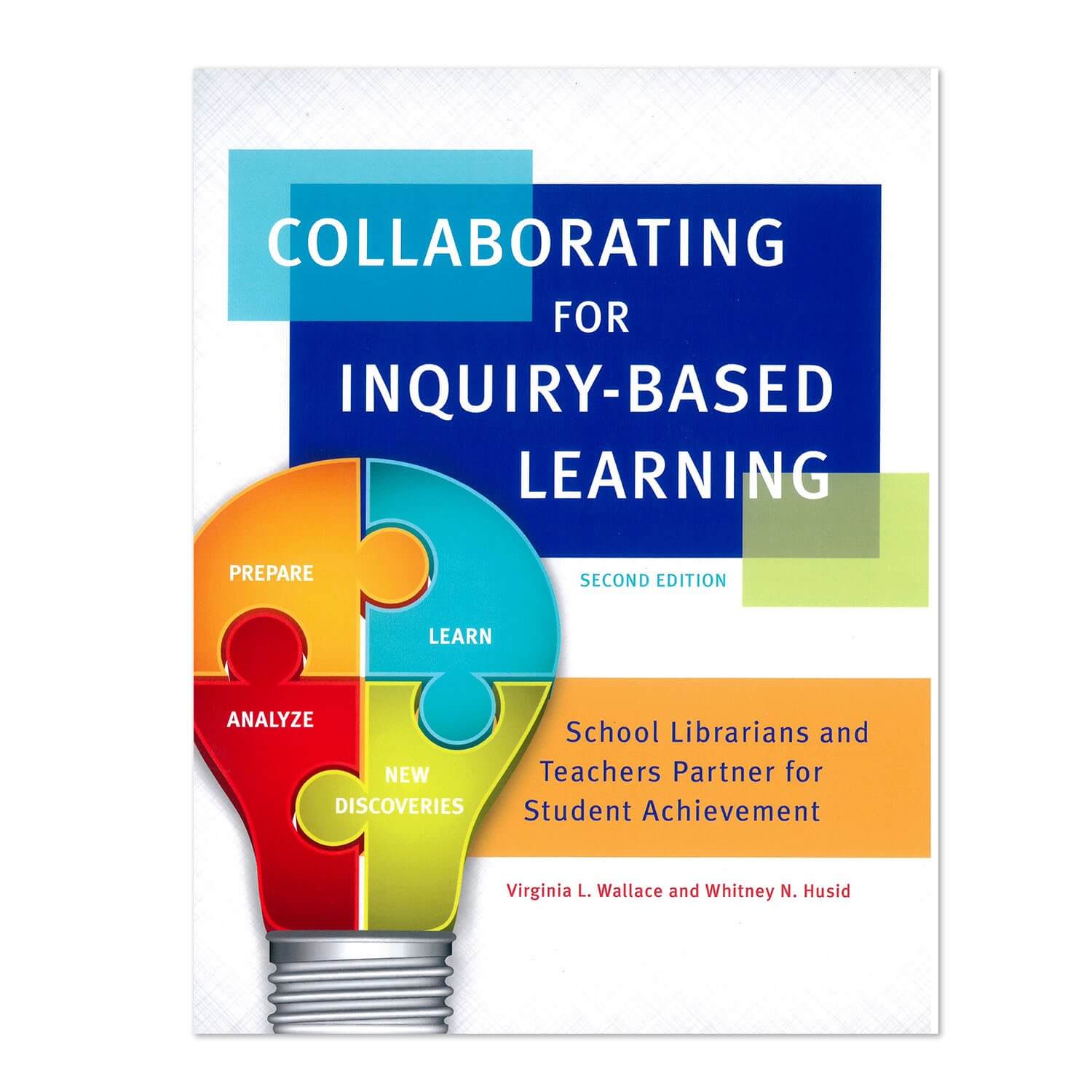 Collaborating for Inquiry-Based Learning: School Librarians and Teachers Partner for Student Achievement
by Virginia L. Wallace and Whitney Norwood Husid, 2011
Student learning is enhanced when teachers and librarians work collaboratively. This cutting-edge guide offers a model for collaboration that incorporates information literacy and technology standards to engage students and move them to higher-order thinking skills and greater achievement.
Collaborating for Inquiry-Based Learning: School Librarians and Teachers Partner for Student Achievement is a step-by-step guide to collaborative lesson planning that promotes inquiry learning among students of various ages and abilities. With the best practices and the models outlined in this book, teachers and librarians can combine their expertise to create highly motivating and engaging units that meet standards and emphasize skills needed for the 21st century.
The book is directed at collaborative research projects that take advantage of the individual strengths of classroom teachers and school librarians. The recommended model can be used to create inquiry-based units that incorporate prior knowledge; higher-order thinking skills; essential questions; information-search skills; research models; authentic assessments (needs, formative, and summative); rubrics; and reflection. Ideal for both novices and experienced practitioners, the guide also addresses student variables (diversity, multiple intelligences, learning styles, cognitive abilities); state standards; increased information literacy; and integration of Web 2.0 tools.
Features:
More than two dozen ready-to-use tables, charts, rubrics, and sample lesson plans
A research process explored through a variety of research models
Sample collaborative units that illustrate key concepts, strategies, and implementation
Comparison charts and grids showing AASL and ISTE standards
A glossary of key pedagogical terms and their relationship to inquiry-based learning
A bibliography of professional, practical print and online resources on inquiry-based learning and collaboration
Highlights:
Shows how to create collaborative units that address state standards, increase information literacy, and integrate Web 2.0 resources
Enables classroom teachers and school librarians to differentiate instruction to meet the individual needs, multiple intelligences, and learning styles of their students, while encouraging the development of critical thinking skills
Incorporates best practices culled from learning theory, brain research, research on student learning, and formative and summative assessment
Identifies the best Web 2.0 applications and resources for creating constructivist student presentations and products as the culmination of collaborative, inquiry-based units